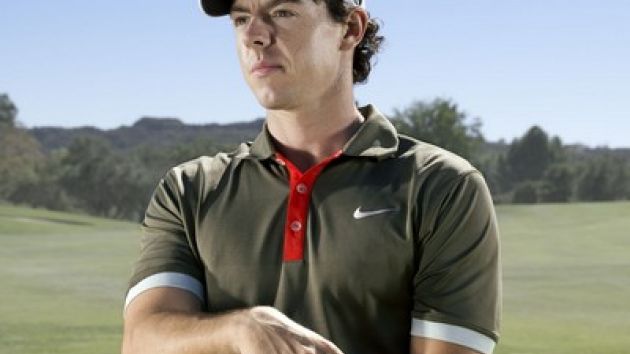 Nike has confirmed it has signed world number one Rory McIlroy, in one of the largest athlete endorsement deals in history.
An open secret for months, the deal was confirmed during a press event in Abu Dhabi on Monday - McIlroy is preparing to make his debut appearance of the season this week in the Emirate - attended by McIlroy and Nike Golf chief Cindy Davis.
Davis described McIlroy's signing as "one of the most important events in the history of Nike Golf". Nike has gained exclusive rights to McIlroy, with the deal including clubs, balls, footwear, glove, apparel, headwear and acessories.
Widespread speculation suggests the deal could be worth up to US$200 million over ten years, placing McIlroy firmly in the big leagues of global athlete endorsement deals. Nike said only that the contract was a "multi-year" agreement and refused to comment on the value of the contract.
The Northern Irishman is already a two-time Major champion, having added last year's PGA Championship to his 2011 US Open triumph and is widely tipped to be at the forefront of the sport for several years to come. He also topped the European Tour's 2012 money list and was a member of Europe's victorious 2012 Ryder Cup team.
The 23-year-old will join Tiger Woods in the Nike Golf stable, with McIlroy seen as Woods' successor as the brand's premier endorser.
McIlroy said: "First and foremost, I've always associated Nike with the best. When I was growing up on TV, all the best athletes were in Nike apparel. I've always associated with that. Now I have the opportunity to become a Nike athlete. I'm very excited about that."
Davis added: "Rory is an extraordinary athlete who creates enormous excitement with his on-course performance, while at the same time connecting with fans everywhere. He is the epitome of a Nike athlete, and he is joining our team at the most exciting time in Nike Golf's history."
Nike has backed Woods since 1996 but has been seeking a replacement to be the figurehead of its golfing division as the 14-time Major champion's career wanes.
The company supported Woods during his much-publicised personal issues at the end of 2009 and throughout 2010, having created Nike Golf in 1998 to sell clubs, balls and other golfing apparel virtually as a result of his signing and breakthrough popularity.
The Nike agreement was negotiated on McIlroy's behalf by Dublin-based Conor Ridge, who heads up Horizon Sports Management and has spent the last few weeks extricating McIlroy from his existing sponsorship commitments with the likes of Jumeirah, Oakley and Titleist.