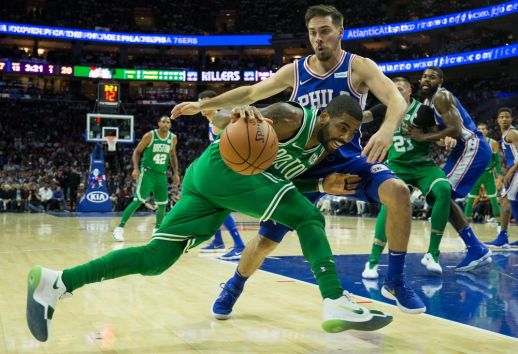 The National Basketball Association (NBA) has expanded its partnership with Nike.
The agreement will see the league's new official on-court apparel provider serve as the presenting partner of the 2018 NBA London game, which will feature the Philadelphia 76ers and Boston Celtics at the O2 Arena on 11th January.
Nike will enjoy prominent brand exposure, including event logo inclusion and on-court and in-arena signage. The American sportswear giant will also run several fan-focused activations in the build-up to and during the event.
Marc Armstrong, vice president of global marketing partnerships and emerging markets for NBA EMEA, said: "The NBA London Game 2018 presented by Nike is a great showcase of our game and provides Nike with an excellent opportunity to connect with NBA fans in the UK and across the region through a range of exciting in-arena, media and retail promotions.
"We look forward to expanding our partnership with Nike as we welcome the 76ers and Celtics to London."
The matchup between the 76ers and the Celtics will be the eighth NBA regular season game staged in London. Last year's fixture saw the Denver Nuggets defeat the Indiana Pacers 140-112.