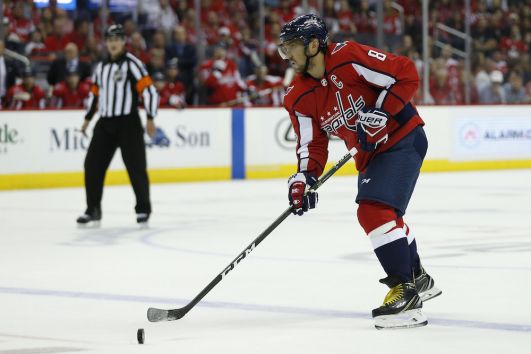 Ice hockey star Alex Ovechkin has signed a new endorsement deal with CCM Hockey, rejoining the brand after a six-year stint with Bauer.
The Russian, who captains the Washington Capitals in the National Hockey League (NHL), will now play and train exclusively with CCM equipment.
Under the deal - which also involves CCM's Russian distributor, Sportconcept - Ovechkin will work with the brand on product development, feature in marketing campaigns in North America and Russia, and participate in community-based initiatives.
Financial terms and the duration of the deal have not been released, although Yahoo Sport cites an unnamed source who indicated it is 'a long-term agreement similar in length to the one with Bauer'.
"CCM is absolutely thrilled to welcome Alex back to the family," said Sean Williams, the brand's vice president of global marketing and North American sales.
"He is one of the most talented athletes in our game and we look forward to working with him as he continues a dominant career on the ice."
Montreal-based CCM's roster of endorsers already contains several top NHL players, including Sidney Crosby, Connor McDavid, Carey Price and John Tavares.
"I started my career with the company and I am excited to be back with CCM," said Ovechkin, 32. "I am excited to work with everybody in North America and back home in Russia to grow the business for CCM and help more kids play hockey."
Ovechkin, a three-time league MVP, has enjoyed an impressive start to the new NHL season, becoming the first player in 100 years to score a hat-trick in the first two games of a campaign. To date he has scored eight goals in his opening four games.