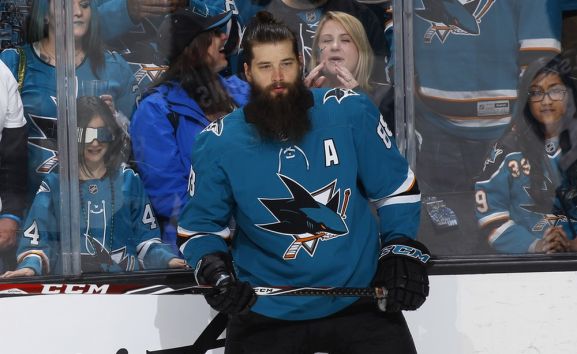 The National Hockey League (NHL) has named Great Clips as its official hair salon for the ongoing Stanley Cup play-offs.
The partnership, which also extends to the National Hockey League Players' Association (NHLPA), centres around a campaign called the Legend-Hairy Greats of the NHL.
The initiative will feature an online poll where ice hockey fans can vote for their favourite hairstyles from a selection of the sport's most notable players including Brent Burns, Cal Clutterbuck, Jamie Benn, James Neal and Chris Thorburn.
In addition, the campaign will feature head-to-head matchups and individual players' hairstyle evolutions to help fans choose their favourite. Votes can be cast on NHL.com and shared using the #HockeyHair hashtag.
Great Clips' sites across the US and Canada will encourage customers to participate in the campaign through in-salon signage and its online check-in app, while it will also be supported by a line-up of ambassadors. The campaign will also be promoted during live Stanley Cup play-offs broadcasts, in person at venues hosting games, and on the NHL's social media channels.
"The Stanley Cup play-offs is the most thrilling and competitive post-season in sports," said Keith Wachtel, NHL chief revenue officer and executive vice president. "Great Clips has conceived a creative, entertaining and inviting concept for the Stanley Cup play-offs that has increased engagement among our avid fans across multiple platforms while connecting with a broader audience through its tremendous retail footprint of more than 4,200 stores across North America."
"When most think of hockey, they think of hockey hair, making the NHL partnership the perfect place for Great Clips to connect with its target consumers," added Great Clips chief executive Steve Hockett. "We wanted to join forces with the NHL to not only highlight some of the best players in the league, but to also have some fun with those legendary hairstyles that the fans have come to know and love. We look forward to the results of our online poll during the most exciting few weeks of the sport."