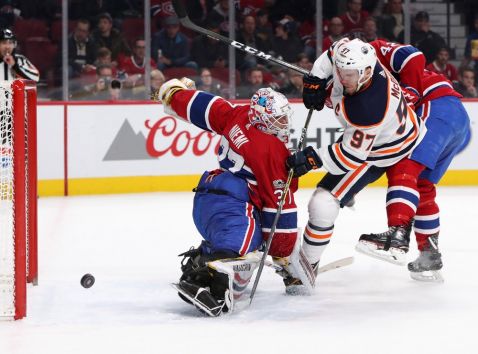 The National Hockey League (NHL) has entered into a three-year partnership with Oikos.
The brand, which is part of the DanoneWave Canada group, will be listed as the official yoghurt of North America's pre-eminent ice hockey league in Canada until the end of the 2019/20 season.
The agreement, of which financial terms were not disclosed, will see Oikos launch an integrated marketing and retail strategy to promote the partnership. The activation of the sponsorship also coincides with the launch of the Oikos Triple Zero product line, which will have the NHL's logo feature prominently on its packaging.
"We are pleased to welcome Oikos to the NHL family," said Kyle McMann, group vice president of business development and global sponsorship for the NHL. "The NHL recognises the importance of healthy snacks, and we look forward to working with Oikos to create closer ties with our supporters in Canada."
"With Oikos becoming the official yoghurt of the National Hockey League in Canada, it's as if the dream snacks combined with the dream sport," said Melanie Robitaille, director of marketing at DanoneWave Canada. "This sponsorship brings Oikos into a whole new territory, and will allow us to use the NHL brand's brand awareness to introduce our healthy snacks to new consumers, including men, an increasingly important target population for us. We are excited to work with the NHL and realise the full potential of this opportunity."
Elsewhere in the NHL, the Columbus Blue Jackets have extended their partnership with Kemba Financial Credit Union, which will continue to be the presenting sponsor of the Blue Jackets Foundation's 50/50 Raffle, a programme that raises money for 34 local non-profit organisations.