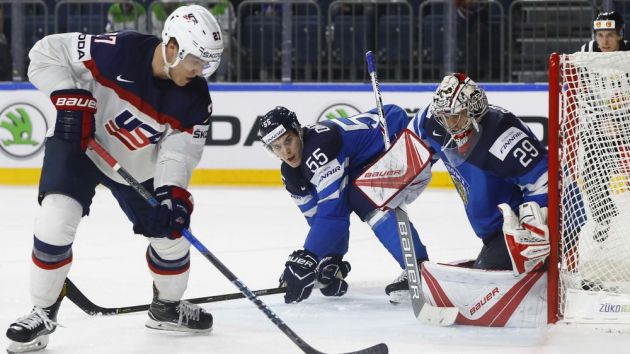 USA Hockey, the governing body for ice hockey in the US, and NHL Network have extended and expanded their rights agreement for a further four years.
In a deal announced on Tuesday, the cable and satellite television channel - a joint venture between the National Hockey League (NHL) and NBCUniversal - has secured the exclusive US rights to televise the International Ice Hockey Federation (IIHF) World Junior Championship, IIHF Women's World Hockey Championship and the IIHF Under-18 Men's World Championship through to 2021.
The network's rights package will include complete coverage of each tournament, including game telecasts, previews, highlights and analysis.
Starting on Sunday, NHL Network will also show live coverage of four exhibition games between the US women's national team and Canada. The agreement adds to the broadcaster's international ice hockey portfolio, which already includes the rights to the IIHF World Championships until 2020.
"We're excited to continue and expand our partnership with NHL Network," said Pat Kelleher, executive director of USA Hockey. "We appreciate their commitment to coverage of international hockey and also the visibility they provide to USA Hockey overall."
USA Hockey and NHL Network initially partnered in 2008, when the broadcaster acquired the exclusive US rights to the IIHF World Junior Championship for the first time. The 2018 edition of the event will be staged in Buffalo, USA and is scheduled to take place between 26th December 2017 and 5th January 2018.