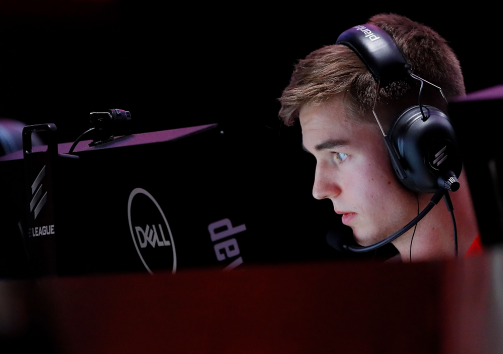 North America's preeminent ice hockey league, the National Hockey League (NHL), has launched its first official esports tournament.
The inaugural NHL Gaming World Championship, which will be a global EA Sports NHL 18 video game competition, will take place in June 2018, offering a prize purse of US$100,000.
The tournament will be a joint venture between the NHL and three of its global broadcast partners. NBC Sports in the US, Sportsnet in Canada and Visat, which holds NHL rights in the Nordic region of Europe, will each host a regional event in their respective markets and produce event content.
Registered players will be able to participate in a single-elimination qualifier tournament, beginning on 24th March and taking place on the following three Saturdays, which will take place online for residents of the US, Canada and the European Union (EU).
Eight players from each qualifying region will travel to a regional final, comprised of a double-elimination, in-person tournament.
The European finalists will compete at Viasat studios in Stockholm, Sweden, on 6th May, while Canadian regional finalists will compete in Toronto on 11th May. US finalists will compete at NBC Studios in Stamford, Connecticut, on 20th May.
The three regional events will be available on the digital platforms of the NHL and its broadcast partners, as well as on the NHL's Twitch channel. The winner and runner-up from each regional final will advance to the 2018 NHL Gaming Championship hosted at the new Esports Arena Las Vegas at Luxor Hotel on 19th June.
The NHL is the latest major US sports league to announce the launch of an esports competition, following the National Football League (NFL), National Basketball Association (NBA) and Major League Soccer (MLS).
"We are excited to enter into the competitive gaming world and provide another way for gamers and fans to connect with our great game," said Chris Golier, vice president of the NHL. "Our approach was to align with the best partners to create a fun and engaging competition. The exposure, prize pool, and unique experiences from the NHL Gaming World Championships should bring out the top players and show whose skills are best."
"This is our first foray into what we're calling competitive gaming," said Keith Wachtel, chief revenue officer and executive vice president of global partnerships at the NHL. "We're extremely excited about it, and we've been very careful about launching it the right way. But it's very much an embryonic, phase one for us."