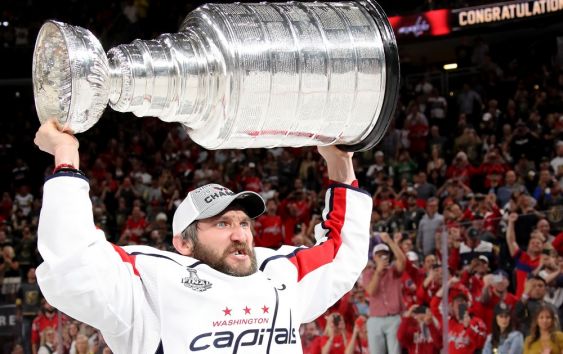 The National Hockey League (NHL) and its clubs benefitted from a record US$559.5 million in sponsorship deals during the recent 2017/18 season, according to a report published by research and consulting firm ESP Properties.
The league's sponsorship revenue for last season marks a 10.8 per cent increase on the previous campaign, when sponsors spent a cumulative US$505 million to be associated with the North American ice hockey league.
Much of the revenue boost can be attributed to the NHL's new on-ice uniforms, licensed apparel and headwear deal with Adidas. The league's seven-year agreement with the German sportswear giant, which is reportedly valued at twice the amount previously paid by Reebok, was signed back in 2015, but only kicked in at the start of last season.
ESP also says that the introduction of the Vegas Golden Knights, the NHL's newest franchise, played a major part in the revenue boost. The team set the single-season record for most wins by a North American sports expansion franchise with 51 victories on their route to the Stanley Cup Finals.
Other new deals that bolstered the NHL's sponsorship income included partnerships with Apple, Hulu, Great Clips and Oikos, while the league also renewed its agreements with PepsiCo and ScotiaBank.
Among the teams benefitting most from sponsorship income were the Pittsburgh Penguins, who won the Stanley Cup back-to-back in 2015/16 and 2016/17, the Montreal Canadiens and Toronto Maple Leafs, while the Florida Panthers, New Jersey Devils and Arizona Coyotes found themselves well below the league average for sponsorship revenue.
Despite the increase, the NHL is still well behind its US major league equivalents when it comes to sponsorship income. The National Football League's (NFL) sponsor spend equates to a mega US$1.2 billion, while the National Basketball Association (NBA) also brings in a cool US$1.12 billion from its commercial partnerships. Major League Baseball (MLB) is also well out in front of the NHL, last year recording US$892 million from its sponsorships.
Meanwhile, it has emerged that the Golden Knights have filed a complaint against ticket resale site StubHub in Clark County District Court, alleging that the company owes them US$1.5 million in play-off ticket sales profits.