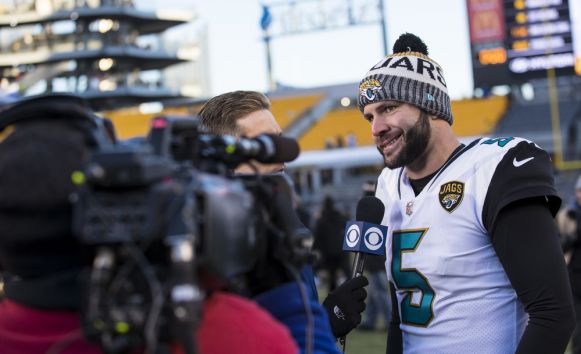 The National Football League Players Association (NFLPA) has become one of the first major US sports organisations to invest in blockchain after acquiring a minority stake in SportsCastr, a live-streaming platform which allows anyone to become a colour commentator.
The partnership, which was facilitated by the NFLPA's athlete-driven accelerator, OneTeam Collective, will allow active and former National Football League (NFL) players to not only lend their rights to the service, but also provide live commentary across a range of professional and collegiate sports, as well as share personal insights.
The tie-up will also see ACE Media, the NFLPA's content and production arm, collaborate with SportsCastr to produce NFL player and other athlete-driven content that will be featured on the streaming platform.
The move comes after SportsCastr announced its move into cryptocurrency in June as a means of encouraging consumers to use its service. FanChain allows SportsCastr users to earn tokens for participating on the platform, which in turn can be used to unlock premium NFL content, purchase sports tickets or merchandise, and send virtual gifts to NFL players.
"Athletes constantly explore ways to build their personal brands and creatively connect with their fans, and SportsCastr's live-stream capabilities align perfectly with these goals," said Ricky Medina, senior manager of business development for NFL Players Inc., the licensing and marketing arm of the NFLPA. "We look forward to working with the team at SportsCastr to deliver an exciting new way for fans to engage with their favourite athletes while watching the sports they love."
Under the terms of the agreement, SportsCastr becomes an official licensee of the NFLPA in the categories of mobile apps and web-based platforms. The company is the eighth active NFLPA partner to be secured through OneTeam Collective, which was set up to identify innovative early stage companies.
"In addition to viewing unfiltered live-video straight from their favourite NFL players, fans will be able to interact with them via chat and show their appreciation with sports-themed virtual gifts," said SportsCastr chief executive Kevin April. "SportsCastr's partnership with the NFLPA through the OneTeam Collective is a powerful opportunity for fans to connect with athletes in a direct and meaningful way."
The agreement represents the latest innovative deal to be signed by the NFLPA, which recently announced a partnership with augmented video company Octi to create avatars of all active NFL players.