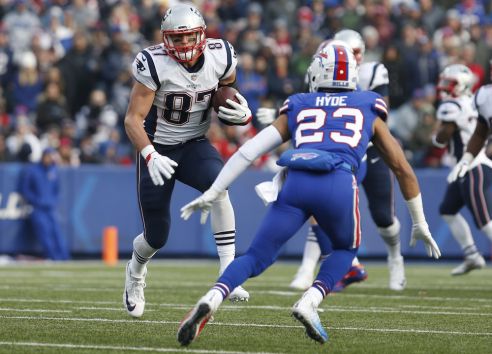 The National Football League Players Association (NFLPA) has renewed its partnership with Opendorse, a company that helps athletes and brands share content and run marketing campaigns on social media.
The new deal, agreed through NFL Players Inc., the NFLPA's licensing and marketing arm, sees Opendorse retain its designation as the social media activation partner of NFL players.
As part of the partnership, which began in 2013, the NFL players use Opendorse's instantaneous distribution platform to approve and share content from their brand partners.
"We're excited to continue to help NFL players build their brands with Opendorse," said NFL Players Inc. president Ahmad Nassar.
"Our players and business partners have embraced Opendorse to share content on social media. As player-driven marketing becomes prevalent, we have no doubt that Opendorse will continue to be extremely valuable to the NFLPA, the players, and our partners."
The renewal of the agreement follows November's launch of REP Worldwide, an athlete brand management and sports licensing business operated by NFL Players Inc.
"This partnership speaks to the NFLPA's commitment to its players," said New England Patriots tight end Rob Gronkowski. "There's a massive opportunity for us as players to build valuable personal brands, but we have a limited timeframe to do it. The Opendorse partnership is a commitment to helping every NFL player maximise the value of our brands on social."
An NFLPA statement claims its Opendorse partnership has helped more than 850 NFL players connect with more than 200 brands to create and share social campaigns that have reached more than one billion fans worldwide.
"Ahmad Nassar and I sat down in 2013 to discuss the value of social media and its impact on the future of NFL player marketing," said Opendorse chief executive Blake Lawrence.
"I felt inspired, knowing that Opendorse's vision to help athletes and brands connect on social was shared by the biggest association in sports. I'm proud that five years later, we're living that vision and helping more than 2,500 athletes worldwide provide 1,500 brands with access to sports fans."