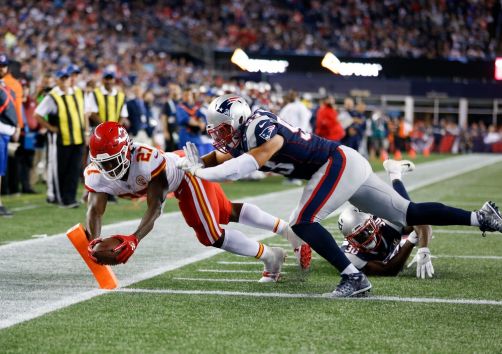 NFL UK, the British arm of the National Football League (NFL), has extended its partnership with GiveMeSport for a further year.
The agreement will provide the UK-based sports media company with exclusive content and player access in order to create bespoke video features for its website and social channels throughout the 2017/18 NFL season. The two parties first joined forces ahead of the 2016/17 campaign.
The content will include an upcoming feature which will film NFL players' attempts to break Guinness World Records. The six-episode series will be released in two parts, first during this year's NFL London games, and then in January 2018 as part of the build-up to the season-ending Super Bowl LII.
Jae Chalfin, chief commercial officer of GiveMeSport, said: "I'm delighted to announce that we are continuing our relationship with NFL UK and are helping to build awareness of the game through our scale audience and UK events. We've got some incredibly exciting content coming through the 2017/18 season."
The new NFL season kicked off on Thursday, with reigning champions the New England Patriots suffering a surprise 42-27 defeat at home to the Kansas City Chiefs. However, fans of Bill Belichick's side will take solace in the fact that the last three times the Patriots have lost their opening game of the season, they have gone on to win the Super Bowl.