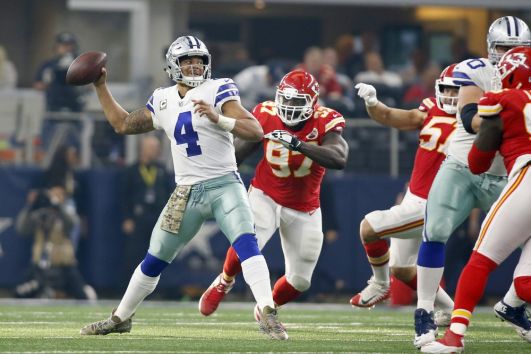 The National Football League (NFL) has announced a three-year sponsorship deal with Canadian entertainment and media company Cineplex.
The first-of-its-kind agreement will see Sunday Night Football games and the season-ending Super Bowl shown live in Cineplex theatres across Canada. Fans will be charged US$5 to watch the broadcasts in the adults-only venues.
The partnership will also provide Cineplex with access to NFL brands and trademarks, as well as a range of event, sponsorship and marketing opportunities.
Additionally, World Gaming, Cineplex's esports division, will partner with the NFL to launch the Madden NFL 18 Canadian Challenge, along with a series of other online and offline competitive gaming tournaments.
David Thomson, managing director of NFL Canada, said: "We're investing in the Canadian market and this sponsorship with Cineplex, which is a breakthrough relationship for the NFL in Canada, is part of our strategy to recruit the next generation of NFL fans by offering them unique, engaging and dynamic experiences.
"In addition to offering fans a unique viewing experience, this sponsorship will help us foster a passionate community of fans both through the theatre network as well as online through its esports platform, WorldGaming."
"This agreement is a real touchdown for Cineplex and the over 11 million NFL fans across Canada," added Ellis Jacob, president and chief executive of Cineplex. "We are always looking for new and innovative ways to entertain Canadians and these events will drive incremental attendance to our theatres and provide fans with a viewing experience on the big screen."