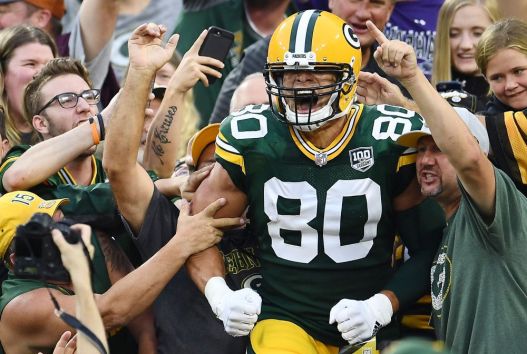 The National Football League (NFL) is set for a US$2.3 billion windfall from the coming boom in US sports gambling, according to a study conducted by Nielsen for the American Gaming Association (AGA).
The report, released earlier this week after being commissioned and paid for by the trade group, says roughly US$1.4 billion of that figure is expected to come from increased rights fees. The rest will come from increased ticket sales, advertising, sponsorships, deals from gambling companies and other deals.
Nielsen based its findings on a survey of more than 1,000 adult Americans, including some who self-identified as sports gamblers. The respondents were asked how the presence of a regulated sports betting market would impact their viewership and interest in the NFL.
Nielsen's report does not factor in 'integrity fees', where the league would get a cut of what is bet on NFL games. The AGA has staunchly opposed such a model.
"Legal, regulated sports betting will create huge new revenue opportunities for sports leagues -- and the NFL could be the biggest winner of all," said Sara Slane, senior vice president for AGA.
"So much time has been spent on talk over integrity fees. We think these numbers are conservative and show that the league is frankly tripping over dollars to pick up pennies."
Annual purchasing of league data, mostly for live in-game betting, would result in US$30 million a year in revenue to the league, the report projects. The AGA is not opposed to the idea of betting operators purchasing the official league data, but it does not want purchase to be mandatory as a point of entry.
As reported by ESPN in July, the NFL, which opposed legalised sports betting for years before the US Supreme Court reversed a federal ban last May, wants casino brands advertising with its franchises to buy official league data.
With the introduction of sports betting, the belief is that fans with money riding on games will be more likely to watch than they have been in the past. A previous survey by AGA found that about 19 per cent of football fans already bet on games, either illegally or with offshore online services. It also found that 31 per cent of football fans expect to bet on games once it becomes legal, a 60 per cent increase.
Should the report prove accurate the NFL's revenue, US$8.2 billion last season, would be in line for a significant increase and boost the organisation's status as the richest sports league in the world.