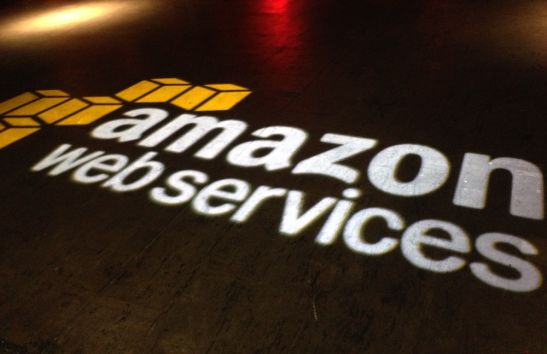 The National Football League (NFL) has chosen Amazon Web Services (AWS) to provide machine learning and data analytics services that will further enhance its Next Gen Stats player-tracking system.
As the league's official technology provider, AWS will deploy its cloud-based technology to boost the accuracy, speed and insights provided by the platform, according to a company statement issued on Wednesday.
AWS analytics will be used to develop new ways of visualising the on-field action, helping teams to better understand the game and adding a new dimension to the fan experience through a range of more advanced statistics.
Next Gen Stats, which launched in 2013, captures a variety of real-time location, speed and acceleration data through the use of radio-frequency identification (RFID) tags embedded in player equipment and, from this season, the football.
This information will now be run through AWS to provide context and visualisations that will be distributed across NFL Media properties, game broadcasts, third-party digital platforms, and in-venue displays.
"The NFL continues to look at technology to grow the sport of football to the millions of fans who engage with us throughout the year," said Matt Swensson, the NFL's vice president, emerging products and technology.
"Next Gen Stats is already revolutionising the game of football by exposing a variety of advanced statistics that enhance our broadcasts and other operations.
"By powering Next Gen Stats with AWS, we'll be able to kick off our 2018 season with even more impactful and meaningful content, uncovering deeper insights into the game of football than we've ever done before.
"We chose AWS because of its combination of advanced cloud offering, powerful machine learning capabilities, and experience operating at the scale we need."
The new partnership complements Amazon's existing relationship with the NFL, which has until now centred on content. In April, Amazon paid a reported US$50 million to acquire online streaming rights to the league's Thursday Night Football games this season.
Amazon's cloud-computing arm already helps power Statcast, a stats platform operated by MLB Advanced Media (MLBAM), the digital arm of Major League Baseball (MLB).
Amazon's growing investment in sport has taken several different avenues. As well as cloud-computing, e-commerce and content, the company has also begun to partner with major sports properties, including The Open golf tournament, on ticketing through its Amazon Tickets division.