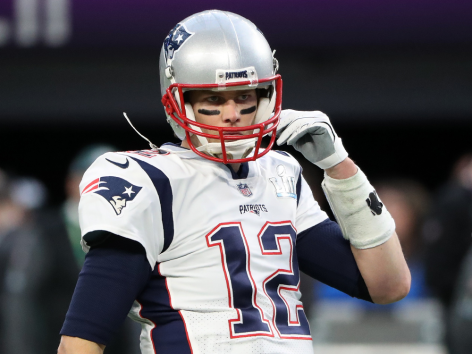 The National Football League (NFL) has announced a multi-year partnership with Pizza Hut.
The US restaurant chain will serve as the league's official pizza sponsor for four years.
The agreement will provide Pizza Hut with a host of exclusive marketing rights and designations that will allow the company to connect its brand with the NFL, its teams, players, events and partners.
The news comes just one day after rival pizza chain Papa John's announced that it had agreed to terminate its sponsorship agreement with the NFL three years early, ending an eight-year deal.
The pizza chain's decision came several months after it attributed missed sales targets to NFL player anthem protests. The company later apologised, and founder John Schnatter, who made the anti-NFL statements, resigned from his role as chief executive, effective at the end of last year.
Papa John's said that its parting with the NFL was mutual and its local-market deals with 22 of the league's 32 teams will not be affected.
Papa John's sales have slipped almost four per cent in the past year and the company's stock has declined by 33 per cent in the last nine months, according to CNN Money.
"We know many of our fans enjoy pizza while watching NFL games and we are thrilled to have Pizza Hut, an industry leader and one of America's favourite brands, as an official league sponsor," said Roger Goodell, commissioner of the NFL. "With a focus on family, friends and fun, Pizza Hut has the creativity we are looking for in a partner and we look forward to working together with them to make the at-home NFL experience more exciting than ever for our fans."
"Pizza Hut has a history of bringing more entertaining food and experiences to the pizza occasion and we plan to continue that through our exclusive partnership with the NFL," added Artie Starrs, president of Pizza Hut US. "NFL stadiums are packed every week but tens of millions of fans are also watching the game at home.
"We have an unmatched ability to bring those fans closer to the sport thanks to the power of our 7,200 restaurants and 150,000 football-crazed team members. The capacity for what's possible is endless and that's going to make this league partnership great fun for Pizza Hut, the NFL and everyone who loves pizza and football."