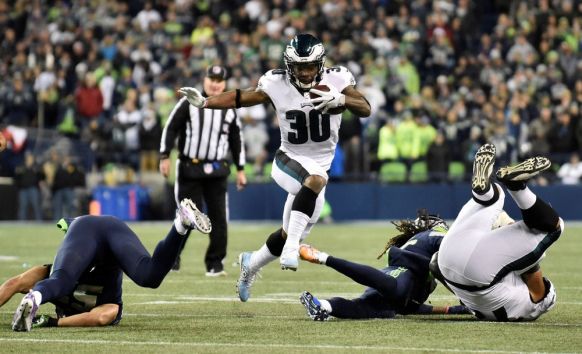 The National Football League (NFL) has renewed its partnership with technology giant Microsoft for a further year.
As the league's official sideline technology sponsor, Microsoft will continue to supply its Surface tablets for referees to use for video reviews until the end of the 2018/19 season. The tablets will also be provided for coaches and players to examine footage of previous plays during matches.
Microsoft has had an exclusive partnership with the NFL since 2013, when the two parties agreed a deal worth a reported US$400 million over five years.
Yusuf Mehdi, corporate vice president at Microsoft, said: "We're excited to help the NFL change the game with Surface devices being used by players and coaches on the sidelines to make more informed decisions, referees using Surface for instant replay to enhance the speed of the game, and teams using Microsoft products in their business and football operations. We look forward to continuing the partnership next season."
Meanwhile, the NFL has announced that it will be committing US$90 million over seven years to a new social justice initiative that will support efforts and programmes to combat social inequality.
The initiative, which will see the league work closely with its teams and players, comes in response to player demonstrations during the US national anthem before games.
"Social justice may mean different things to different people and organisations," said Anna Isaacson, the NFL's senior vice president of social responsibility. "The NFL's work will encompass programmes and initiatives that reduce barriers to opportunity, with a priority on supporting improvements in education, community/police relations and our criminal justice system. Additional focus areas include poverty, racial equality and workforce development."