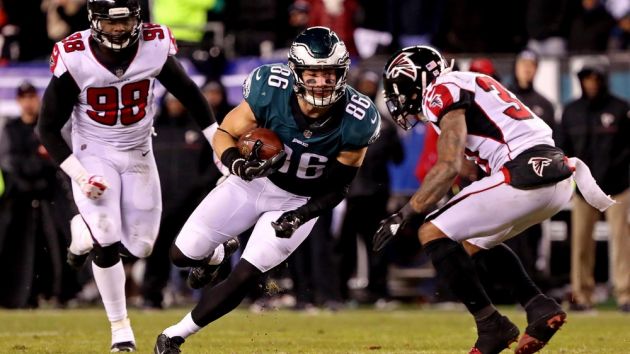 Ahead of Sunday's season-ending Super Bowl, the National Football League (NFL) has announced a multi-year partnership with Sleep Number.
The bed manufacturer will be listed as the official sleep and wellness partner of the NFL, and will work with the league's players, teams and trainers to integrate sleep insights into their overall training schedules.
As part of the agreement, Sleep Number will offer all active NFL players – a figure approaching 1,700 – its Sleep Number 360 smart beds, and the NFL will use the company's sleep data insights to develop a better understanding of the impact of sleep on health and performance.
"We are constantly assessing world-class technologies and partners and know this unprecedented partnership will provide players the ability to improve their performance through individualised, smarter sleep," said NFL commissioner Roger Goodell. "We're offering Sleep Number's revolutionary technology to maximise the body's most basic need for renewal – sleep – to improve the well-being of our players and coaches."
Sleep Number is already a partner of NFL franchises the Dallas Cowboys and Minnesota Vikings, having signed a ten-year deal with the latter in October last year.
"We're excited to make a difference for these world-class athletes as they benefit from our SleepIQ technology and the effortless adjustability of our beds," said Shelly Ibach, Sleep Number's president and chief executive. "We are thrilled to be entering a long-term partnership with a performance-based organisation like the NFL.
"Our partnership builds on the deep relationship we've established with the Minnesota Vikings and the Dallas Cowboys, who understand the connection between sleep, training and performance."
Sunday's Super Bowl takes place at the US Bank Stadium in Minnesota, where defending champions New England Patriots will be aiming to win their sixth championship against the Philadelphia Eagles.