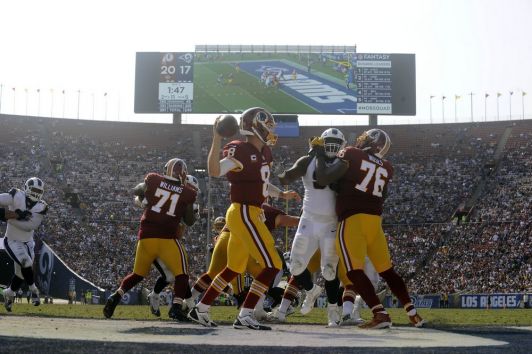 The National Football League (NFL) has entered an exclusive multi-year partnership with 15 Second of Fame (15SOF).
The deal, which will be activated immediately, will see the social media app provide fans with their on-camera appearances from all NFL game broadcasts during both the regular season and post-season.
Fans at NFL stadiums who appear on television during a game will be able to receive that video moment on their phone through the 15SOF app, and can then share their personalised digital clip across social media channels. Additionally, the app will enable spectators to access and share videoboard footage from inside league venues.
The agreement sees 15SOF expand its presence within North American sport, adding to partnerships with a host of teams throughout the National Basketball Association (NBA), National Hockey League (NHL) and Major League Baseball (MLB)
"We are thrilled to partner with 15SOF," said Blake Stuchin, vice president of digital media business development for the NFL. "This partnership will give our fans an exciting new way to capture game day memories and share them with their friends across social and digital media."
Brett Joshpe, chief executive of 15SOF, added: "NFL fans will now be able to receive personal video content that was unimaginable a short time ago. These nostalgic and epic moments are the ultimate keepsake from an already incredible game day experience."