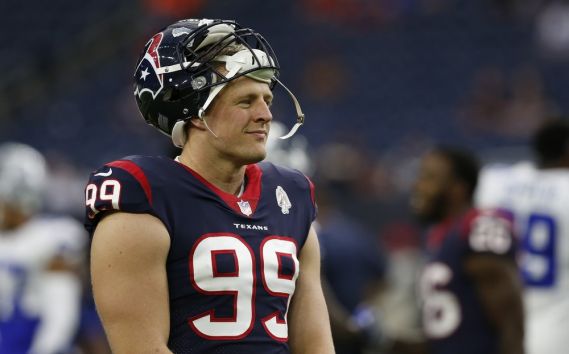 Brian Rolapp, the National Football League's (NFL) chief business and media officer, has revealed that the league is expecting the tech giants to become major players in the live sports rights market by the time its existing national broadcast deals expire in 2022.
Speaking at an NFL-hosted media event in New York on Thursday, Rolapp described that year as an "inflection point" for any dramatic changes to the league's roster of broadcast partners.
Rolapp added, however, that before any exclusive deals can be agreed, streaming services will need to demonstrate that they have the capability to produce a high quality feed while handling millions of simultaneous viewers.
"Our entire model is based on reaching as many people for as long as we can," Rolapp said. "Traditionally, the best way to do that has been broadcast TV."
Rolapp revealed that the NFL has taken note of the "staggering" number of people regularly spending time on Amazon, Facebook and YouTube, which will affect how the league approaches its distribution strategy in 2022. Despite that, though, Rolapp said that internet companies will need to be able to manage the huge live audience often roped in by NFL games.
"We can get 25 million people; I have not seen a live event on the internet that can serve 25 million concurrent users at a high quality," Rolapp added. "It's one of these things that will need to be resolved, because money is not the issue for these guys."
The NFL already has experimental deals in place with a number of tech companies, including a two-year, US$130 million global agreement with Amazon which sees the ecommerce giant stream Thursday Night Football (TNF) games.
The league has also recently added mobile rights to its deals with CBS, Fox Sports, ESPN and NBC Universal in an attempt to address its declining viewership and reach a wider audience.
"I don't think there's a fear [within the league] about declining TV viewership, but there's a healthy paranoia," Rolapp said. "We're supplementing our reach in TV with more people over here. That's a big shift."