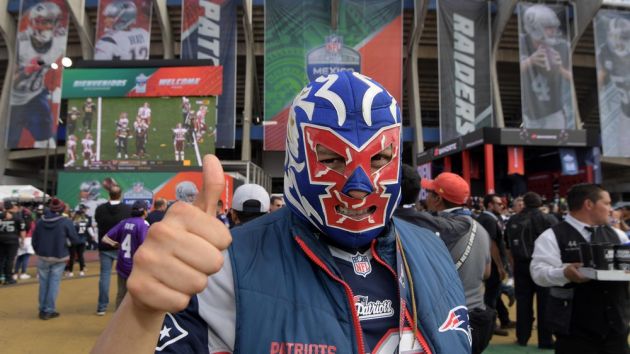 The National Football League (NFL) and Mexico's Ministry of Tourism have reached an agreement to play at least three more regular-season games in Mexico from 2019 to 2021.
The arrangement was announced before yesterday's second-ever NFL Mexico Game at Mexico City's Estadio Azteca. Along with London, the Mexico game forms the NFL International Series. Yesterday's tie saw reigning Super Bowl champions the New England Patriots beat the Oakland Raiders 33-8.
The two parties still need to formalise the corresponding legal and administrative documents. The first two NFL Mexico Games have provided great economic benefits to Mexico City and the wider country, especially for the tourism sector.
In 2016, a sell-out of 76,743 fans watched the inaugural NFL Mexico Game when the Oakland Raiders beat the Houston Texans 27-20.