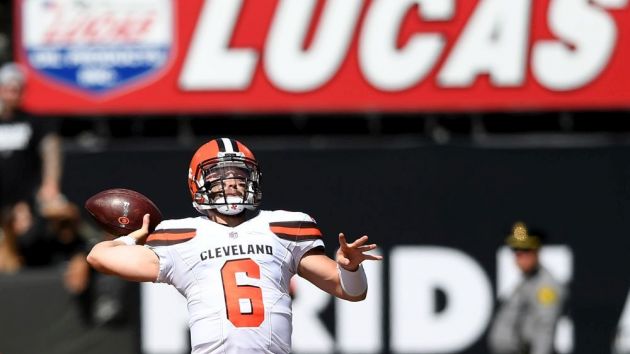 The opening weekend of the National Football League (NFL) season generated more than US$280 million worth of advertising spend, according to a MediaRadar report seen by industry news outlet Marketing Dive.
The number of companies actively engaging with the league through advertising also saw a healthy increase on the 2017 figures, with a rise of 22 per cent on the previous year.
Japanese automaker Toyota, US vehicle manufacturer General Motors and American telco Verizon Wireless were the biggest spenders.
The news comes on the back of equally encouraging results for the NFL, with the league revealing that – as of week four – the consumption of games on digital platforms has jumped 65 per cent from 2017, with an average minute audience of 326,000 viewers per game window across different platforms.
The positive statistics follow a difficult year for the league, which continues to see political controversy. The NFL witnessed a 1.2 per cent drop in its television advert revenue through the 2017 season to US$2.4 billion.
However, it is thought that the landmark Supreme Court judgement to end a federal ban on sports betting could result in an increase in viewing figures on live matches, possibly resulting in a rise in commercial revenue.
The league has already seen growth in that department compared to this stage last year, with viewership on TV devices up 54 per cent – a welcome rise, given the well-documented drop in television figures faced in recent years by the NFL.
The league has also worked to halt that slide, expanding access to its digital platforms. All matches taking place either in prime time, as well as local Sunday afternoon games, are accessible via the NFL official app on mobile devices.
They are also available through Verizon media properties, such as Yahoo Sports. The offer is free of charge and does not require a log-in. It marks a dramatic change from the 2017 season, where mobile access was limited to Verizon Wireless customers.