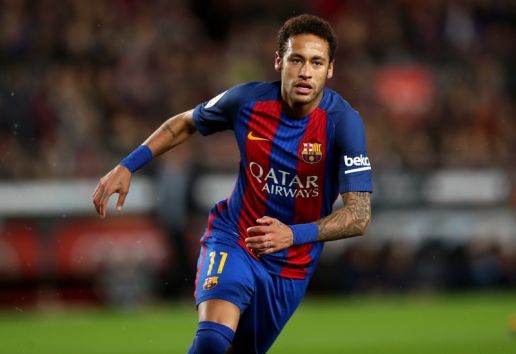 Neymar has been named as the new brand ambassador for the Brazilian smartphone manufacturer Quantum.
The Brazilian soccer star will be the face of the company's marketing campaigns, appearing on advertising boards during games alongside the slogan, 'How come you do not know Quantum?'
The smartphone supplier has advertising rights for Fifa World Cup qualifying matches, along with the second and third tiers of Brazilian league soccer and the Copa do Brasil, the country's domestic knock-out competition.
Marcelo Reis, Quantum's director, said: "In our studies, it became clear that we would talk to a large part of our audience through sports, but we thought advertising on field cards alone would not be enough. When the possibility of the partnership with Neymar appeared, we had no doubt that it would be a goal."
Neymar currently plays for Spanish soccer team Barcelona, who sit top of La Liga, Spain's top flight, with one game to play.