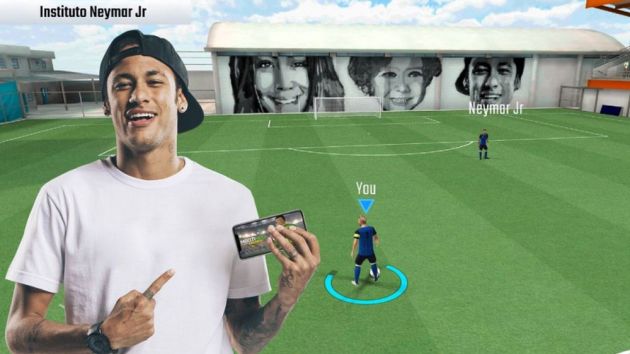 Brazilian soccer star Neymar has launched a mobile game in which both he and his father, known as Neymar Sr, are characters.
The game, which has been produced by Swedish mobile games studio Like a Boss, sees players carve soccer careers for themselves. Neymar Jr features as a digital friend and mentor, while his father works as an agent and personal manager, helping the game's young players to earn contracts at clubs.
The release of the game – called Match MVP – comes just weeks after the Paris Saint-Germain star released a comic book series featuring a superhero version of himself.
Match MVP also features the Instituto Neymar Jr (INJR), the charitable organisation set up by the star in his hometown of Praia Grande, which focuses on improving the lives of local children. On the game, players are able to access INJR as part of the training mode.
Of the new game, which is available to download for free, Neymar Jr said: "Since I was a kid, I always liked football games. I was delighted by the possibility of being part of a game, not as an 'athlete' but as a coach.
"The game is also different because you play as yourself, not as a famous player or in real-life leagues.
"And to make the game even cooler, there's the Neymar Jr Institute as a scenario within the training mode with my dad as the manager.
"My father is the one that has made everything possible and realise everything that I have conquered in my career."