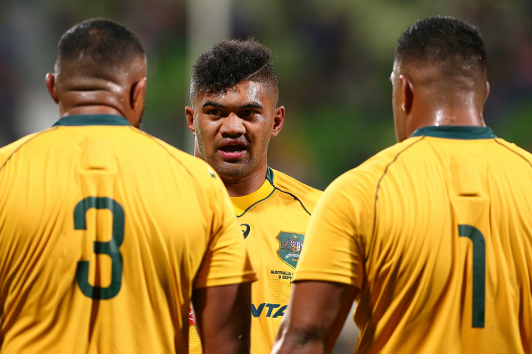 Media group News Corp and telecommunications company Telstra have signed agreements to merge Australian pay-TV firm Foxtel and pay-TV broadcaster Fox Sports Australia into a single entity.
The deal comes after the companies signed an initial agreement in August. Regulator the Australian Competition & Consumer Commission (ACCC) voiced initial concerns about the merger and commenced a review in October 2017, but cleared it at the end of 2017, with the transaction now expected to close during the fourth quarter of the 2018 fiscal year.
News Corp currently owns 100 per cent of Fox Sports, and is the join owner of Foxtel with Telstra in a 50/50 joint venture.
The new agreement will see News Corp own a 65 per cent shareholding in the combined entity, with Telstra taking the other 35 per cent.
This is also to be reflected at board level, with four directors from the newly created company being News Corp appointees, and two from Telstra, while the new entity will be headed by Foxtel's chief executive Patrick Delaney.
The two parties said the combined company will provide Australian viewers with the best possible experiences by putting greater emphasis on live streaming products and an expanded library, delivering new and creative products and packages across devices and platforms, as well as expanding distribution channels for Foxtel and Fox Sports Australia products.
Robert Thomson, chief executive of News Corp, said: "The launch of the combined company will mark the dawn of a new era for our Australian business, and Foxtel and Fox Sports Australia will together be a formidable force.
"We will be able to use our powerful media platforms to promote the unique sports and entertainment assets in the two companies, and improve services for consumers and advertisers. Patrick Delaney and his talented team will be absolutely focused on serving viewers compelling, contemporary Australian content and superlative sports coverage on personalised platforms."
"Our customers are streaming more and more sport and entertainment on their TV at home and on their mobile devices while on the move," added Andy Penn, chief executive of Telstra. "Telstra will be the exclusive sales agent for the combined entity on mobile and IP products and we will continue with our broadcast reseller arrangements."
At the time of the initial announcement, the two parties said the proposed arrangements would better position the new company for an initial public offering in the future.
A Telstra spokesperson told public-service broadcaster ABC that a public listing was still being considered, but was unable to provide a timeframe.
Fox Sports currently holds long-term rights agreements for rugby union, the National Rugby League (NRL), the Australian Football League (AFL) and Australian club soccer's top tier, the A-League