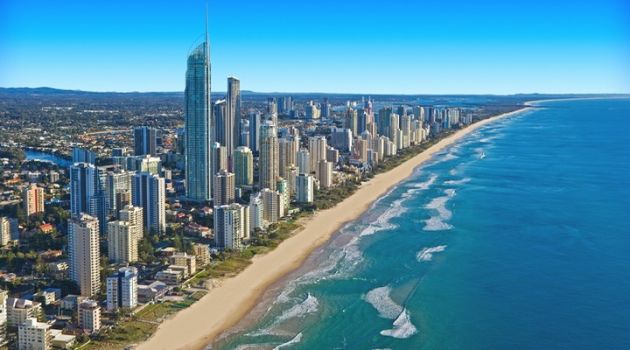 News Corporation Australia has announced its intention to boycott next year's Commonwealth Games in Gold Coast due to a dispute about news access rules.
The company, which owns national daily newspaper The Australian, was revealed as one of a number of major media outlets in Australia that have refused to accept proposed restrictions on access and conditions relating to the use of video at Gold Coast 2018.
The new terms dictate that only rights holding broadcasters will be able to carry video and audio content from the multi-sport event, which is scheduled to take place between 4th and 15th April. The restrictions force publishers to obey a 30-minute delay for broadcasting content collected at news conferences and limit digital news bulletins to a maximum of 60 seconds each day across no more than three reports.
The restrictions are intended to protect the rights of Channel Seven, which secured the Australian rights to Gold Coast 2018 in a deal with the Commonwealth Games Federation (CGF) back in 2014. Having failed to reach a compromise with Channel Seven, News Corp has now confirmed that it will not seek accreditation for its journalists and photographers at the event.
The company has also reportedly informed the Australian Olympic Committee (AOC) that it will not cover PyeongChang 2018 because of the same restrictions.
Paul Whittaker, editor of The Australian, said: "Under these restrictions, our journalists would be able to tell our readers less than spectators at the events would be able to tell their friends."
Gold Coast 2018 chief executive Mark Peters, however, has argued that the rules about video and audio content are consistent with previous Commonwealth Games.
"Gold Coast 2018 has noted that the current advice from News Corporation suggests that they will not be seeking media accreditation for Gold Coast 2018 because of the news access rules.
"The news access rules provide little restriction on media interviewing athletes, and no restrictions on writing stories and capturing still imagery. Full access to video and audio content is however limited to the broadcast rights holder, which in Australia is Channel Seven.
"This is in accordance with the obligations of the host city contract with the CGF where only those organisations that have purchased the commercial rights have the right to broadcast video and audio content of Gold Coast 2018. This is consistent with all recent Commonwealth Games as well as other major international sporting events."