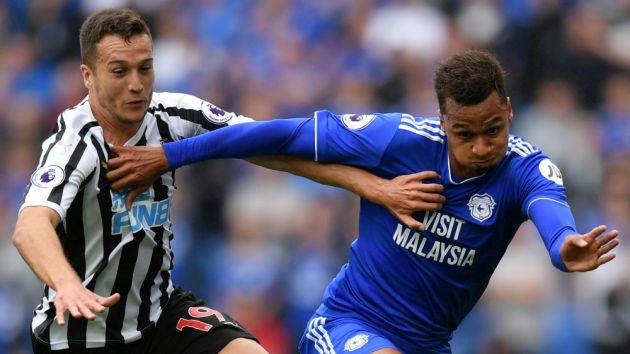 Premier League strugglers Newcastle United and Cardiff City could launch their own cryptocurrencies in an attempt to raise additional funds, according to The Times.
The UK newspaper says the two top-flight soccer clubs are holding talks with SportyCo, a micro-financing and crowdfunding company, over holding an Initial Coin Offering (ICO) which would give fans and investors the opportunity to buy the new currency in the form of tokens with the intention of securing a future return.
Both Newcastle and Cardiff have already made initial moves into the crypto space through their partnerships with investment platform eToro, which last month signed deals with seven Premier League clubs.
The reports come shortly after Avaí, a second-tier Brazilian outfit, said they wanted to raise US$20 million through token sales after they became the first soccer club to launch their own cryptocurrency in a deal with SportyCo and sports investment firm Blackbridge.
Ligue 1 giants Paris Saint-Germain have also started exploring similar plans through a partnership with blockchain platform Socios.com, which will work with the French champions to develop a fan token offering (FTO) for the club's supporters.
For Newcastle and Cardiff, launching their own cryptocurrencies could add valuable funds ahead of the January transfer window, when both clubs are likely to dip into the market as they look to ensure Premier League survival. Both sides are yet to win a game this season, with Newcastle sitting in 19th place while Cardiff are 17th.