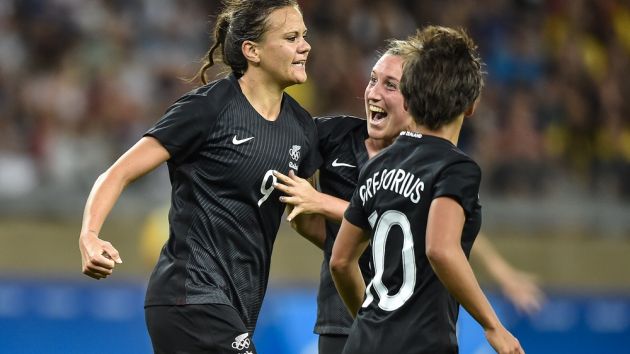 New Zealand Football (NZF) and the New Zealand Professional Footballers' Association (NZPFA) have announced an agreement to ensure equity and parity for their senior men's and women's national soccer teams.
The revised Collective Bargaining Agreement (CBA) completed by the two organisations offers four key factors for both the elite male and female players, including pay parity, equal prize money, equal rights for image use and parity across travel while representing New Zealand.
The organisations said the new agreement represents 'a landmark moment for football' in New Zealand and 'reflects the need for change'.
The decision makes New Zealand one of the first countries worldwide to commit to equal pay for its men's and women's soccer teams. The Norway Football Association signed a similar agreement last year.
"We are pleased to have the CBA confirmed and with parity for both the All Whites [New Zealand men's national soccer team] and the Football Ferns [New Zealand national women's soccer team]," said Andy Martin, chief executive of New Zealand Football.
"The Football Ferns, who are ranked inside the top 20 in the world, are the flagship of women's football in New Zealand. They are role models for the 30,000 female players throughout our country. It is important to recognise their contribution and form a revised agreement alongside the PFA.
"This has been a positive negotiation and I would like to thank the PFA for the manner in which these discussions have taken place. We come out of these discussions well-aligned and excited about what our national teams can achieve in the next three years under this CBA."
Harry Ngata, chief executive of the NZPFA, added: "We are confident this will add positive benefits to our elite programmes, not just for today's players but for those of tomorrow. The focus on gender equality was a significant outcome the men were extremely passionate about. We're looking forward to ensuring the success of our national teams.
"The negotiating process was conducted respectfully and with a joint vision in mind with New Zealand Football. The nature of this agreement will be the first of its kind and we're hopeful this will encourage other organisations to adopt a similar approach."