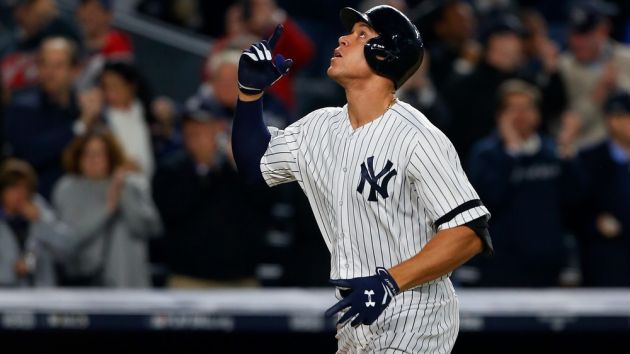 Major League Baseball's (MLB) New York Yankees have entered into a multi-year partnership with global insurance and investment organisation Starr Companies.
Starting with the 2018 regular season, Starr will become the official commercial insurance company of the MLB's most decorated franchise.
Under the terms of the agreement, Starr will benefit from billboard branding on Yankee Stadium's right centre field scoreboard, as well as in-stadium TVs, on terrace level LED boards and at the entrance to the 47,000-seater venue's Great Hall. Additionally, Starr will have a full-page advertisement in each edition of Yankees Magazine.
Bryan Calka, vice president of partnerships for the New York Yankees, said: "Starr Companies is recognised as a global industry leader, and we are excited to partner with such a prestigious company and are looking forward to many years of mutual success."
"We are proud to be the official commercial insurance company and a sponsor of the New York Yankees," added Maurice Greenberg, chairman and chief executive of Starr Companies. "It's an honour to partner with one of the most trusted and respected franchises in professional sports and an iconic New York institution."
After a string of disappointing seasons, the Yankees enjoyed a resurgent 2017 campaign before losing to eventual World Series champions the Houston Astros in the AL Championship Series of the season-ending play-offs. They get the new season underway against the Toronto Blue Jays on 29th March.