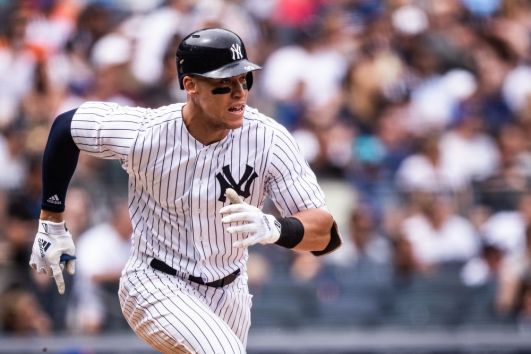 One month after suspending ties with Papa John's in response to racist comments made by founder John Schnatter, Major League Baseball (MLB) giants the New York Yankees have restored their partnership with the pizza chain.
The Yankees have restored their agreement with the brand and will sell its products at Yankee Stadium once again, according to a report from NJ.com.
The scandal began when Schnatter admitted to using racist language, with the founder forced to resign shortly afterwards.
The MLB responded initially by cancelling the 'Papa Slams' promotion, which gave fans the opportunity to claim a 40 per cent discount on Papa John's products the day after a grand slam was hit. The Yankees were not alone in suspending their relationship with the chain, with the Washington Nationals, Baltimore Orioles, Kansas City Royals, Tampa Bay Rays, Miami Marlins and Seattle Mariners all following suit.
The NJ.com report states that the Yankees will rebrand some of the Papa John's logos at the venue, while also highlighting that the pizza-selling stalls are owned and operated locally.
A Yankees statement on the updated decision read: 'As a result of the significant steps recently taken by Papa John's, including the removal of their founder from all facets of their business, the Yankees have agreed to resume their relationship with the company.
'As we stated last month, we found the remarks made by the Papa John's founder to be reprehensible, and our feelings on the matter have not changed.
'The Yankees have had a longstanding relationship with 120 Papa John's local franchise locations within the tri-state area, and we feel strongly that this incident does not represent their principles, values or their responsibilities to the communities they serve.
'Papa John's is implementing important and sincere measures to restore customers' faith in their brand, including the launch of a diversity and inclusion committee, and a third-party audit of their company's practices. We are confident the company will continue to take the appropriate measures to show their commitment to preventing such an egregious incident from happening again in the future.'