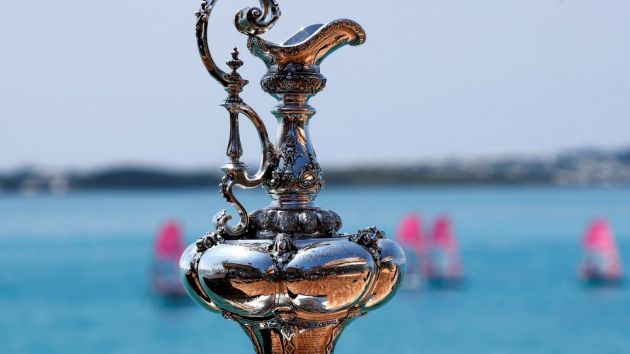 The New York Yacht Club (NYYC) has announced that it will challenge for the 36th America's Cup, which is due to be held in Auckland, New Zealand in 2021.
After a 15-year absence from sailing's flagship event, the NYYC will be represented by Bella Mente Quantum Racing Association. The US club held the so-called 'Auld Mug' from 1851 until 1983, a run often referred to as the longest winning streak in sport.
The challenge will be led by John J Fauth, who is a three-time world champion in the Maxi72 class, and Doug DeVos. They will be looking to oust the Royal New Zealand Yacht Squadron, represented by Emirates Team New Zealand, who claimed the cup from the Golden Gate Yacht Club earlier this year.
"The America's Cup has always remained close to the heart of the New York Yacht Club, even in the years where we didn't participate as a challenger or defender," said New York Yacht Club commodore Philip Lotz. "For this cycle, a lot of elements have come together in the correct way for the club to enter another challenge.
"First and foremost is the desire of two great American sailors and businessmen, Hap Fauth and Doug DeVos, to take aim at sailing's ultimate competition. We know they will mount a competitive effort that is respectful of the club's long history with the cup and the competition itself. Second, we have confidence the Royal New Zealand Yacht Squadron, represented by Emirates Team New Zealand, will host a world class regatta that honours the spirit, tradition and majesty of this great event."
"The America's Cup is sailing's most complex challenge," added Fauth. "Winning takes a complete team effort, and I've always found tremendous satisfaction in bringing together a group of individuals in pursuit of one goal.
"With a return to a more traditional style of yacht and the windward-leeward courses with which the vast majority of racing sailors are intimately familiar, the 36th America's Cup represents a unique opportunity to re-engage the grassroots of the sport and re-energise American sailing."