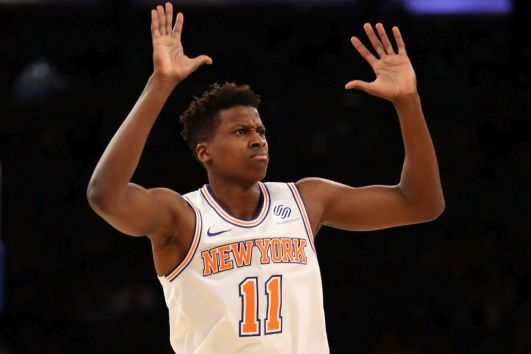 New York-based sports and entertainment firm The Madison Square Garden Company (MSG) has signed a multifaceted deal with beverage corporation PepsiCo, replacing rivals Coca-Cola in the process.
The agreement will see the food and drink company become the exclusive non-alcoholic beverage and salty snack partner across MSG's venues. As part of the deal, PepsiCo will become an official partner of MSG's sports teams.
They will partner National Basketball League (NBA) team the New York Knicks and National Hockey League (NHL) franchise the New York Rangers, as well as NBA G League side the Westchester Knicks. The partnership also extends to Counter Logic Gaming, a Los Angeles-based esports organisation.
The marketing deal will include mobile, television and digital engagements, as well as signage and retail opportunities for PepsiCo at the various venues operating under the MSG banner. Pepsi and Mountain Dew, the two lead products under the PepsiCo brand name, will lead activations and deliver experiences for fans of the New York Knicks and New York Rangers.
James Dolan, executive chairman and chief executive of The Madison Square Garden Company, said: "We are pleased to welcome PepsiCo to The Madison Square Garden Company. Both MSG and PepsiCo have built a collection of world-renowned brands, and have a passion for bringing people together through unforgettable live experiences. We are confident that this partnership will benefit our customers, as well as both our businesses."
Indra Nooyi, chairman and chief executive of PepsiCo, added: "We're honoured to join the MSG family and partner with this truly extraordinary organisation. This historic partnership brings two iconic New York companies together and builds on PepsiCo's strong presence in New York City and beyond.
"We look forward to collaborating throughout all MSG properties to bring consumers once-in-a-lifetime opportunities and to redefining fan experiences across music, sports, entertainment and gaming."
The partnership also stretches across MSG's non-sporting properties, with other assets in the music and theatre industry.