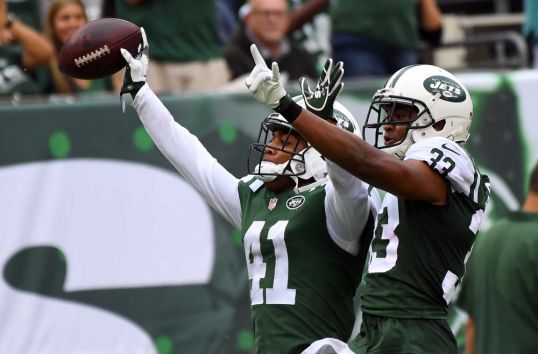 The National Football League's (NFL) New York Jets have confirmed a multi-year partnership with Sterling National Bank.
The Sterling Bancorp-subsidiary will be listed as the franchise's official commercial bank in a deal which will see the organisation benefit from brand exposure at the team's MetLife Stadium.
The agreement represents Sterling's first collaboration with a professional sports team, and will allow the financial services company to strengthen its banking relationship with organisations in the Jets Partner Alliance network – a B2B platform which encompasses all of the franchise's suite and corporate partners.
Ian Lasher, senior vice president of corporate partnerships for the Jets, said: "The New York Jets are delighted to collaborate with Sterling, a leading name in commercial banking, that like us, prides itself on being forward thinking and putting customers' and fans' needs first. We look forward to strengthening our relationship with Sterling in the years to come."
"We are very excited about partnering with a team that shares our core values and regional roots," added David S Bagatelle, president of the New York metro markets for Sterling National Bank. "We anticipate building upon this partnership year-round – beyond football season - to help support the unique needs of the New York Jets and their partnership network."
The New York Jets are last in the NFL's AFC East division, and play their next game at home to the Atlanta Falcons on Sunday.