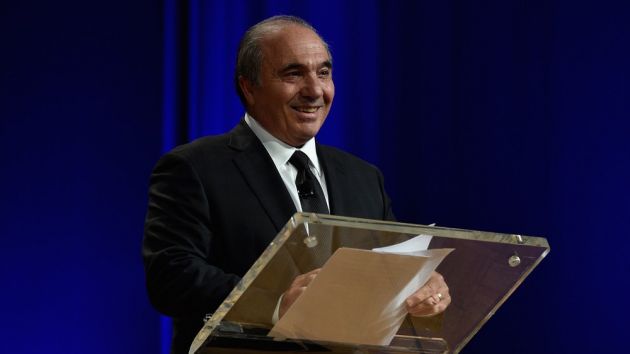 Rocco Commisso, owner of US soccer side the New York Cosmos, has offered to provide a US$500 million cash injection for the North American Soccer League (NASL) if he receives certain guarantees from the United States Soccer Federation (US Soccer).
According to the Guardian newspaper, Commisso wrote a letter to Carlos Cordeiro, the new president of US Soccer, earlier this month, outlining his investment plans for the NASL, which the Cosmos have played in since returning to competitive action in 2013. The investment package would include US$250 million of Commisso's personal fortune, with the other half to be raised from other investors.
The offer is contingent on US Soccer guaranteeing the NASL a ten-year window to align with the federation's division regulations. Commisso also wants the governing body to restructure itself to remove what he sees as favouritism towards Major League Soccer (MLS) and its player development partner the United Soccer League (USL).
The Guardian added that Commisso's letter was critical of the "intertwining" of US Soccer and MLS through their joint marketing venture, Soccer United Marketing. He described that partnership as an anti-trust issue that "disenfranchises" other stakeholders in the American game.
Commisso's move comes in reaction to US Soccer's decision to revoke the NASL's Division 2 status at the end of last year when the league failed to meet standards for that tier, causing a number of clubs to end their affiliation. The NASL then announced that it was cancelling its 2018 season after Commisso's legal attempt to reinstate its Division 2 status failed.
ESPN says Commisso's investment would provide funding for updating stadiums and allow ten teams to play as soon as next year. However, Cordeiro has said that he will not be able to meet with Commisso until after the 2026 Fifa World Cup bidding process is completed in June, when the US will find out if their joint bid with Canada and Mexico has held off a rival proposal from Morocco to host the international tournament.