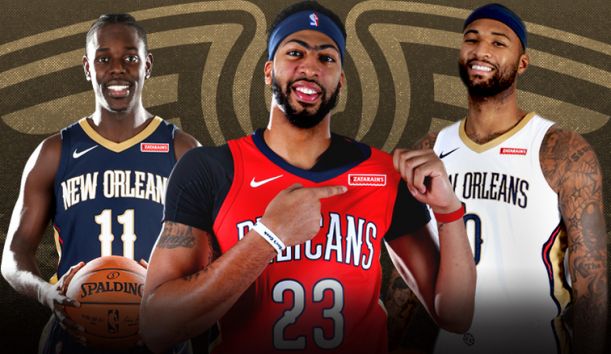 The New Orleans Pelicans have signed a jersey patch sponsorship deal with Zatarain's, a New Orleans-based food brand.
The agreement ensures the Zatarain's name, brand and logo will be displayed on the National Basketball Association (NBA) team's jerseys for at least the remainder of the 2017/18 season.
Additionally, Zatarain's will be integrated across the Pelicans' various digital, social and in-arena assets, while the company will also donate meals to the Second Harvest Food Bank charity for every Pelicans slam dunk scored throughout the season.
"This is an opportunity for both the Pelicans and Zatarain's to further expand our international reach," said team owner Tom Benson. "Being from New Orleans, Zatarain's has always been a part of my life and I am thrilled about our new partnership."
The Pelicans become the 18th NBA franchise to secure a jersey sponsorship deal after the new commercial inventory was opened up by the league last year.
NBA jersey sponsorships have been selling for anything up to US$20 million a year, depending on variables such as market size and team popularity.
The Golden State Warriors, last year's NBA champions, were thought to have secured the richest deal to date - US$60 million over three years - when they signed with Rakuten last month.