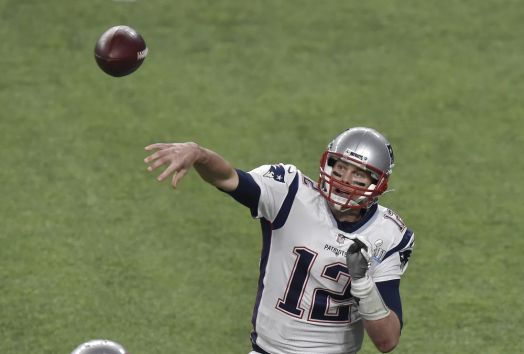 The New England Patriots of the National Football League (NFL) have announced an expansion of their partnership with Ticketmaster.
The ticket sales and distribution company will serve as the official ticketing marketplace for Patriots tickets at the team's Gillette Stadium home ground.
The deal, the length and financial terms of which have not been disclosed, marks the first time fans will be able to purchase and sell digital tickets on the franchise's online platform.
The agreement also marks an effort by the Patriots to transition to digital tickets, allowing fans to store tickets on mobile devices via a digital wallet.
In 2017, Ticketmaster and the NFL extended their partnership which sees Ticketmaster power the NFL's official ticketing marketplace for primary and resale tickets, provide season ticket holders the ability to resell tickets directly through season ticket account managers.
The Patriots join a growing roster of teams experimenting with mobile-first ticketing. The Dallas Cowboys were the first of the NFL teams to debut the technology in their 2015/16 season, with the Kansas City Chiefs, the Denver Broncos and the Atlanta Falcons following suit.
"Ticketmaster's technology enables us to offer more tickets than ever before to our fans and we're excited to roll out this new platform when the 2018 schedule is announced," said Jen Ferron, chief marketing officer for the Patriots. "Our renewed partnership also means that Patriots fans can reap the many benefits of Ticketmaster's innovative digital ticketing system for all upcoming home games."
"The New England Patriots are one of the most storied franchises in the NFL, and we're proud to extend our partnership with them to bring the safety and convenience of digital ticketing to their fans," added Greg Economou, chief commercial officer and head of sports for Ticketmaster North America. "After the 2018 NFL schedule goes live, Patriots fans will have access to significantly more tickets than in previous years while enjoying the best ticket buying experience possible."