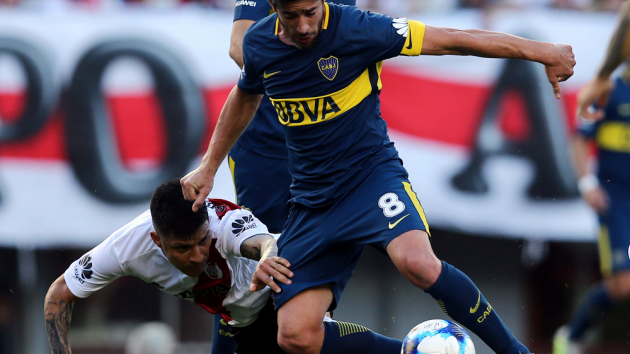 Top-tier Argentinian soccer team Boca Juniors have agreed a content partnership with Netflix.
The online streaming service will create a four-part documentary series which will be released in 2018.
The show is to follow the training of the Buenos Aires-based outfit ahead of their new season, focusing on the relationships between the players and the coaching staff, as well as the lives of Boca Junior players and their relatives, and providing a behind-the-scenes look into the club dressing room.
Netflix will be producing or co-producing 50 original titles during 2018 in South America as it looks to develop its creation of original content.
The news comes after the digital subscription platform announced a partnership with Italian Serie A club Juventus in October, when the two-time champions of Europe became the first soccer side to feature in a Netflix original docuseries. Netflix's major rival Amazon Prime, meanwhile, last week unveiled plans for a similar series featuring English Premier League-topping side Manchester City.
"Argentineans love to watch local content on Netflix, which is one of the reasons why we are excited to be working with industry leaders in Argentina," said Ted Sarandos, chief content officer at Netflix.
Boca Juniors were winners of the Superliga Argentina in 2016/17, and currently stand top of the league in the 2017/18 season, after remaining unbeaten in their opening eight games. They took three points with a 2-1 win away to River Plate in the infamous Superclásico derby on 5th November, and will host Racing Club on Sunday after the international break.