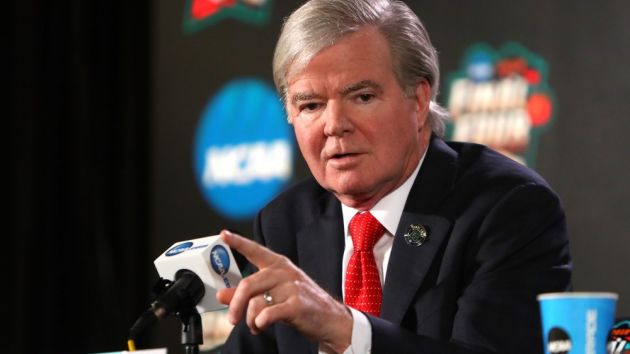 The National Collegiate Athletic Association (NCAA) has opened the door for states with legalised sports betting to host its championship events.
The move came just days after the US Supreme Court ruled in favour of New Jersey's law permitting wagering on sports, paving the way for states outside of Nevada to legalise sports betting.
The NCAA will temporarily suspend its policy which specifically stopped its championship games from taking place in states that allowed single-game wagers, which at the moment is still only Nevada. In the past, the organisation had also spoken out against proposals to expand sports betting in the US due to the impact it might have on the integrity of college sports.
By relaxing its stance, the NCAA ensures future events that have already been assigned will continue should states succeed in introducing sports betting services.
The NCAA also clarified that the Supreme Court's decision will not change its rules prohibiting gambling, meaning coaches, administrators, staff and athletes are still banned from betting on sports.
In addition, the NCAA will continue to restrict sponsorship and advertising from companies involved in the gambling sector.
"Our highest priorities in any conversation about sports wagering are maintaining the integrity of competition and student-athlete well-being," said NCAA president Mark Emmert. "Sports wagering can adversely impact student-athletes and undermine the games they play.
"We are committed to ensuring that laws and regulations promote a safe and fair environment for the nearly half a million students who play college athletics. While we recognise the critical role of state governments, strong federal standards are necessary to safeguard the integrity of college sports and the athletes who play these games at all levels."
The decision was welcomed in Nevada, where officials are reportedly already preparing bids to host NCAA championship events in Las Vegas as soon as possible.
"On Monday we contacted the Mountain West Conference, our NCAA colleagues, we also spoke with our local and regional leaders," said Desiree Reed-Francois, University of Nevada, Las Vegas (UNLV) athletic director, speaking to the Associated Press.
"It's our intent to present competitive bids for national events, and we want to be aggressive in that space. We know that Las Vegas as a community, we have a proven track record of success in hosting large scale events."