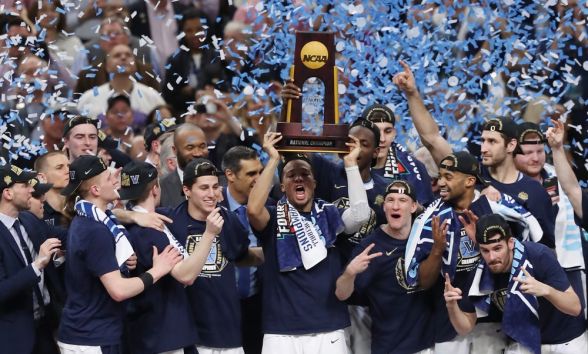 The National Collegiate Athletic Association (NCAA) has announced that Pizza Hut will remain its official pizza until the end of the 2020/21 academic year.
The multi-year extension, which prolongs a partnership dating back to 2016, will allow the pizza restaurant chain to activate around all 90 of the US college sports organisation's championships each year.
As part of the deal, which was facilitated through CBS Sports and Turner, Pizza Hut will retain the right to use official NCAA trademarks and media, as well as the opportunity to run fan-focused activations at flagship events such as NCAA March Madness.
"We've seen some highlight-reel worthy performances from Pizza Hut over the past few years, everything from the pizza-ordering Pie Tops to the Pizza Hut Fan Challenge at many of our championships, and we can't imagine a partner who is more committed to bringing additional excitement and entertainment to NCAA fans," said Ellen Lucey, director of championships and alliances for the NCAA.
The deal further cements Pizza Hut's position within US sports, coming hot on the heels of the company's agreement to become the official pizza of the National Football League (NFL), making it the only brand to be an official partner of both the NCAA and NFL.
"The excitement and entertainment of enjoying live sports with friends and family is a time-honoured tradition, and Pizza Hut aligns naturally with these experiences," added Zipporah Allen, chief marketing officer at Pizza Hut US. "Pizza and sports are a perfect match. From the Men's Final Four and College World Series, to the NFL Draft and Super Bowl, we're looking forward to feeding the passion and excitement of all sports fans at every level."