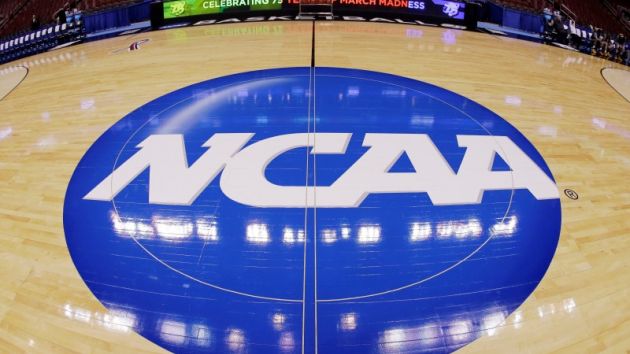 The National Collegiate Athletic Association (NCAA), the organising body for college sports in the US, is at the centre of a scandal, after four of its member universities' assistant basketball coaches and a senior executive from German sportswear giant Adidas were arrested on federal corruption charges on Tuesday.
The arrests were the culmination of a three-year FBI probe into the NCAA, focusing on basketball coaches being paid large sums of money to steer National Basketball Association (NBA)-bound players toward sports agents, financial advisors and apparel companies.
Charges of fraud and corruption were brought against a total of ten people, including Emanuel Richardson of the University of Arizona, Chuck Person of Auburn University, Tony Bland of the University of Southern California and Lamont Evans of Oklahoma State University.
Each of the four coaches has been accused of bribery conspiracy, solicitation of bribes, honest services fraud conspiracy, honest service fraud, conspiracy to commit wire fraud and Travel Act conspiracy. Each individual faces a maximum of 80 years in prison.
The FBI also arrested James Gatto, director for global sports marketing for basketball at Adidas. The Associated Press news agency reports that court papers claim Gatto and others made and concealed bribe payments of as much as US$150,000 to high school athletes and their families on several occasions this year, in exchange for the players to commit to playing basketball for two unidentified universities.
On Wednesday, the University of Louisville effectively fired its head coach of men's basketball, Rick Pitino, and its athletic director Tom Jurich after the school was linked to the ongoing investigation, according to the US media reports.
The allegations against Louisville relate to bribe payments of US$100,000, paid by Adidas to the family of an unnamed player who it wanted to sign with the school, which is sponsored by the company.
"The picture of college basketball painted by the charges is not a pretty one," said acting Manhattan US Attorney Joon H Kim, confirming the charges at a news conference on Tuesday. "For the ten charged men, the madness of college basketball went well beyond the Big Dance in March.
"Month after month, the defendants exploited the hoop dreams of student-athletes around the country, allegedly treating them as little more than opportunities to enrich themselves through bribery and fraud schemes."
Mark Emmert, president of the NCAA, said the organisation would support the FBI's investigation, adding: "The nature of the charges brought by the federal government are deeply disturbing. We have no tolerance whatsoever for this alleged behaviour. Coaches hold a unique position of trust with student-athletes and their families and these bribery allegations, if true, suggest an extraordinary and despicable breach of that trust."