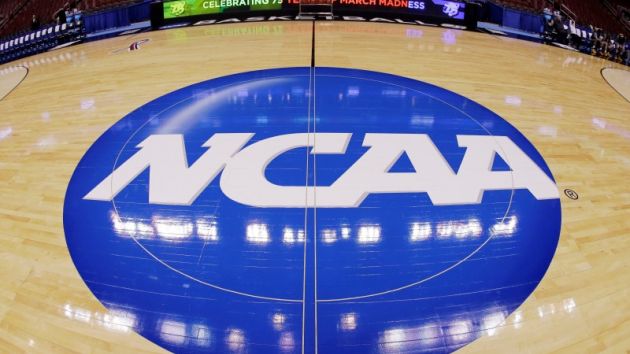 The National Collegiate Athletic Association (NCAA) has entered into a multi-year marketing and technology agreement with Google Cloud.
Under the terms of the deal, Google's cloud-computing division becomes the official cloud provider of the NCAA, the governing body that oversees collegiate sports in the US, and will store and manage more than 80 years' worth of statistical game and competition data related to NCAA competitions.
In what is believed to be the company's first corporate partnership, Google Cloud will apply its machine learning and analytics services to the wealth of historical NCAA data once it has been migrated to the cloud, and will develop new products and services for both member universities and fans.
Tools enabling users to search, compare and analyse team and player performance across the 90 championships and 24 sports the NCAA administers will be created, for example, while 'near real-time simulations' will be made available, powered by Google Cloud Platform (GCP) services like BigQuery, Cloud Spanner, Datalab, Cloud ML and Cloud Dataflow.
An NCAA statement said the body plans to use the archived data 'to build descriptive, predictive and diagnostic outputs that will help objectively determine and analyse the selection and seeding process across men's and women's sports.' Analysis and insights garnered from the data will also be used to enhance NCAA broadcasts.
The new partnership will begin during the ongoing 2017/18 NCAA Division I men's and women's basketball seasons, with cross-platform marketing activities planned before and during next year's season-ending championship tournament, otherwise known as March Madness.
"We're looking forward to Google Cloud, one of the most globally recognised brands, joining the Corporate Champions and Partners Programme as this relationship will involve the migration of our sports data to the cloud," said Dan Gavitt, the NCAA's senior vice president for basketball.
"Our NCAA information technology staff will work with Google Cloud on several platform integrations of our basketball tournament information that will enhance the way we provide interesting and fun data to fans."
According to Forbes, the NCAA held discussions with other cloud-computing companies, including Amazon Web Services (AWS) and Microsoft, before electing to partner with Google Cloud.
While financial terms of the partnership have not been disclosed, Forbes adds that 'the net flow of cash' included in the marketing component of the deal will go to a joint venture previously set up by the NCAA and its multimedia marketing partners, Turner Sports and CBS Sports, to handle the association's sponsorships, website and other digital products.
"By leveraging Google Cloud's expertise in data analytics, machine learning, and AI, the NCAA will find new ways to enhance decision-making capabilities across multiple athletic programmes - from the selection and seeding process to programming," said Tariq Shaukat, the president of global alliances and industry platforms at Google Cloud.
"We're excited to be part of the NCAA's digital transformation where they can use data and deep insights to better engage with millions of fans, nearly half-million college athletes, and over 19,000 teams that make up the NCAA."