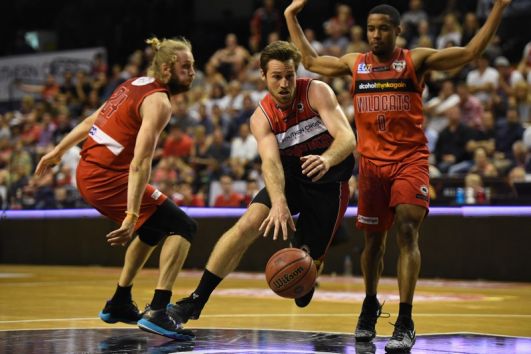 Swiss watch company Tissot has announced a partnership with the National Basketball League (NBL) for the 2017/18 season.
The brand will be the official watch of the NBL, and will provide each match's 'most valued player' (MVP), as well as every player of the league's winning team, with one of its luxury timepieces.
Tissot will also be able to promote its brand through fan competitions for prize watches at games.
The financial terms of the deal have not been disclosed.
NBL chief executive Jeremy Loeliger said: "This season the NBL is celebrating its 40th season and it is befitting of this significant milestone that we are partnering with Tissot, a globally renowned luxury watch company that provides timepieces of exquisite quality.
"They are at the cutting edge of innovation and it's obvious from their existing relationships with both the NBA and FIBA that Tissot has fully embraced basketball, so we are thrilled to have them on board for the upcoming season."
"At Tissot we love our sport and we love our basketball, so this partnership makes perfect sense," added François Thiébaud, Tissot president. "With Australian basketball reaching new heights and the NBL going from strength to strength, we thought it was a great time and a great opportunity to partner with the league as its official watch."