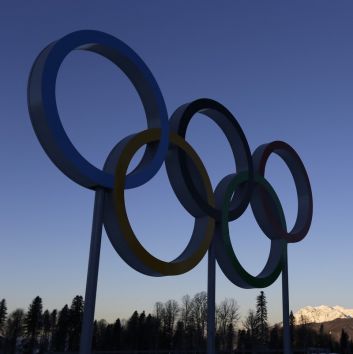 US broadcaster NBC has wrapped up the rights to the Olympic Games until 2032 after signing a US$7.65 billion extension to its deal with the International Olympic Committee (IOC).
The new deal adds 12 years - and six Olympic Games - to the current four Games deal between the broadcaster and the IOC, and is the most important commercial contract in the Olympic movement.
The agreement also includes an additional payment from NBC of US$100 million - described as a 'signing bonus' - for the IOC to use to promote Olympic values from 2015 to 2020.
The current deal, signed in June 2011, saw NBC pay US$4.38 billion for its rights, an average of US$2.19 billion per four-year Olympic cycle. On that occasion, the IOC held a competitive bidding process. The new deal has been negotiated between the two parties behind closed doors, with NBC effectively shutting out any challenges from the likes of ESPN or Fox.
Under the terms of the new deal, following the 2020 Games in Tokyo, NBC will pay an increased figure of US$2.55 billion per Olympic cycle.
One of the three editions of the summer Games included in the new deal is likely to take place in the US, although none of the venues have been confirmed.
The deal covers all media platforms and comes less than a year into new IOC president Thomas Bach's tenure. Bach, more commercially minded than his predecessor Jacques Rogge, led on the negotiations for the new deal.
Though the agreement came as a surprise even to seasoned Olympic observers, Bach revealed he had started discussions with Brian Roberts, chairman and chief executive of NBC parent Comcast, over dinner in New York just a few weeks into his presidency last autumn.
The details were wrapped up at the Sochi Games earlier this year, and the contracts were signed at a meeting at the IOC's headquarters in Lausanne on Wednesday.
"NBC's expertise in sports broadcasting, as well as their passion for the Olympic values, will mean we shall be able to continue to offer first-class broadcast coverage of the Olympic Games to the widest possible American audience for many years to come," said Bach.
"We couldn't be more excited that today's announcement guarantees that this massively popular and profitable programming will continue to air every two years on the broadcast, cable, digital and mobile platforms of NBCU for the next two decades," said NBC Universal chief executive Steve Burke.
"Our long-term commitment to and investment in the Olympic Movement are a reflection of our belief in the future of broadcast television, as well as our confidence that our partners at the IOC will continue to deliver great Games and that the Olympics will remain the world's premier sports event," said Roberts.