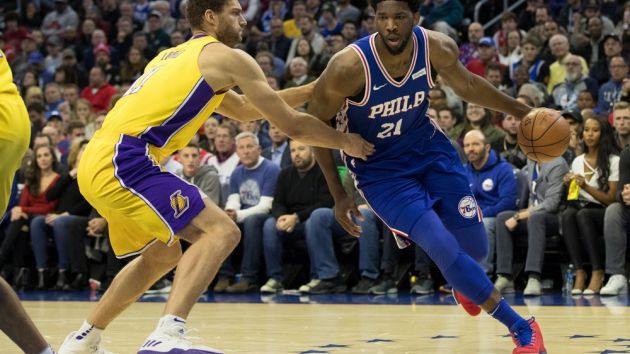 The National Basketball Association (NBA) has announced a new first-of-its-kind global youth basketball tournament, the Jr. NBA World Championship.
The new competition will feature the top boys' and girls' teams aged 14 and under from around the world, and will be split into boys' and girls' divisions. Each division will be comprised of 16 regional champions - eight US and eight international teams - that have advanced through the preceding regional tournaments, with a round-robin competition followed by single-elimination games to determine the champions.
The eight US regional tournaments will be split into Central, Mid-Atlantic, Midwest, Northeast, Northwest, South, Southeast and West, with the eight international regions to be Africa and Middle East, Asia Pacific, Canada, China, Europe, India, Mexico and South America.
The Jr. NBA World Championship will take place at the ESPN Wide World of Sports Complex at Walt Disney World Resort in Orlando, which regularly hosts youth sports competitions.
The new event will be staged in collaboration with USA Basketball and the sport's global governing body, the International Basketball Federation (Fiba), and seeks to 'showcase the world's top young talent', and 'set a new standard in youth basketball development'.
It will promote standards of safe play, and the proper training and licensing of coaches, as well as focusing on core values of teamwork, respect, determination and community. The competition will also provide off-court life skills education and community service projects for participating athletes.
Additionally, all coaches participating in the Jr. NBA World Championship will be required to be trained and licensed by USA Basketball or Fiba.
Three-time NBA champion Dwayne Wade and Women's National Basketball Association (WNBA) champion Candace Parker will serve as lead global ambassadors for the competition.
"The Jr. NBA World Championship represents another significant step in our effort to promote youth basketball globally," said Adam Silver, commissioner of the NBA. "And in addition to high-level competition on the court, participants will learn from NBA and WNBA veterans and coaches the values of the game and the most appropriate training techniques."
"I am excited to serve as a global ambassador for the Jr. NBA World Championship," added Wade. "Basketball means so much to me and my family, and I look forward to helping the NBA improve the game at the youth level for the next generation of players from around the world."
"The Jr. NBA World Championship is a great initiative that will connect US and international youth in a meaningful way," said Parker. "As a global ambassador, I'm looking forward to making a positive impact on the participants, both on and off the court."
The inaugural Jr. NBA World Championship will begin in the spring of 2018 with US and international competitions at various regional sites.