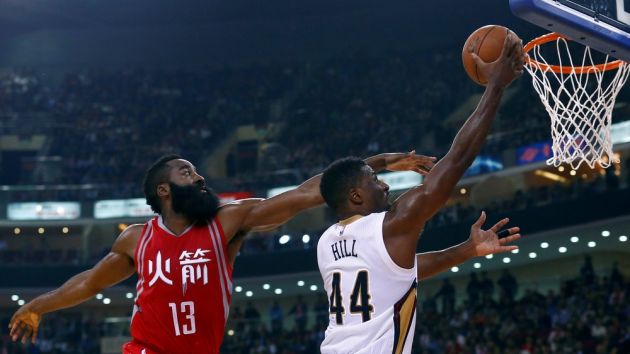 The National Basketball Association (NBA) has announced plans to launch its first basketball school in China to help improve the game in the country.
The venue is being built in the city of Haikou and is scheduled for completion in 2019. It will be open to both male and female players from junior level up to professional.
Mission Hills Group will design and build the school, which will be equipped with six indoor courts and operated by the NBA's Chinese arm. The league already has three training academies in the Asian country for top female and male prospects.
The project was unveiled in Haikou by five-time NBA champion Kobe Bryant, who retired at the end of the 2015/16 season.
Bryant said: "The Chinese youth will benefit from a complete approach to player development that combines NBA-quality coaching with NBA-level training. I believe this partnership will lift the game of basketball to a higher level in China."
David Shoemaker, chief executive of NBA China, added: "This ground-breaking NBA basketball school in Haikou further builds upon our commitment to developing young basketball talent in China. We are delighted that Mission Hills Group shares our vision and are thrilled to have the opportunity to contribute to the government's pledge to grow a sporting culture in Hainan Province."