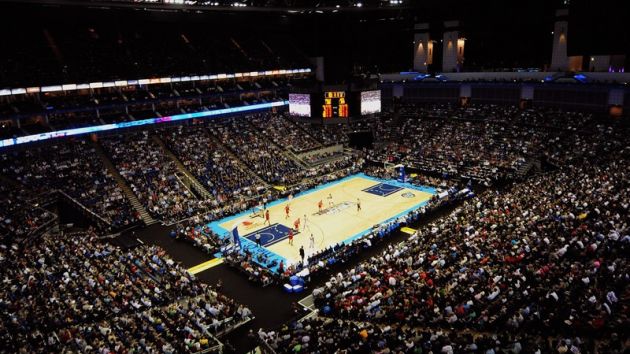 The National Basketball Association (NBA) has announced a multi-year partnership with energy solutions company Solektra International to develop youth basketball in Senegal.
Under the terms of the deal, Solektra will install solar-powered lighting systems at outdoor basketball courts in the country.
The African company will also become an official partner of a new school basketball competition, the Junior NBA Senegal League.
The league will feature 30 boys' school teams from Dakar and Thies in Senegal competing for the championship. Each school team will be linked with an NBA franchise and wear corresponding NBA team-branded kit.
"In order to fast track the development of Africa, inspire the youth and provide sustainable jobs across the continent, solar energy and innovation are critical," said Samba Bathily, chief executive of Solektra.
"We are looking forward to working with the NBA to empower our youth by providing access to renewable energy in communities."
"Solektra International shares our belief in the power of sport, and basketball in particular, as a conduit to positive social change," added Amadou Gallo Fall, vice president and managing director of the NBA Africa.
"By installing state of the art, eco-friendly lighting systems and launching a new junior NBA league in Senegal, we hope to provide more children with the opportunity to learn the game of basketball and its values, including teamwork, integrity, respect and leadership."