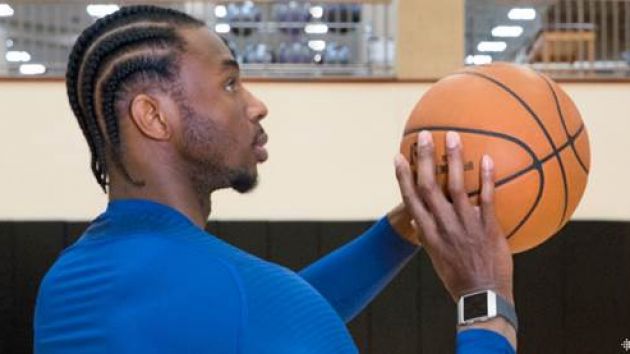 National Basketball Association (NBA) star Andrew Wiggins has become a brand ambassador for wearable fitness tracker Fitbit.
The Minnesota Timberwolves small forward, 22, will act as a spokesperson for the San Francisco-based brand, which signed a three-year deal to sponsor his team's jersey in June of last year.
"Performance is just as much about what happens in the game as it is training and recovery," Wiggins said in a prepared statement.
"I am excited to be working with Fitbit to push my game to the next level, both on and off the court, and encourage athletes of all kinds to reach their personal health and fitness goals."
Drafted by the Timberwolves as the first overall pick in the 2014 NBA Draft, Canadian Wiggins also has a multi-year apparel and shoe deal with Adidas that is reportedly worth at least US$2 million annually.