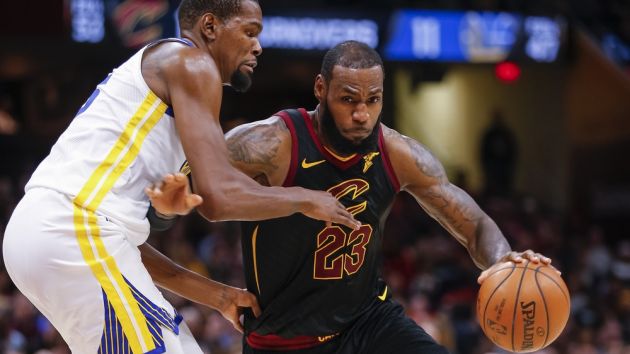 US broadcasting giant HBO is teaming up with the Bill Simmons Media Group, the company owned by the American media mogul, to create an unscripted, hour-long special chronicling the upcoming National Basketball Association (NBA) championship series.
Courtside at the NBA Finals will air following the conclusion of the best-of-seven series between the Golden State Warriors and Cleveland Cavaliers, giving viewers 'a unique and unprecedented inside look' at the season-ending showpiece.
The programme will be produced by HBO Sports and executive produced by Simmons, who joined HBO in July 2015. HBO and Simmons most recently collaborated on Andre the Giant, a documentary film about the late WWE hall of famer which drew the highest premiere viewership for an HBO Sports documentary in 15 years.
The NBA Finals special will be available on HBO Now, HBO Go and HBO On Demand.
"This show will give our subscribers a first-hand look at the nuances of each victory and defeat," said Peter Nelson, vice president of HBO Sports. "We are privileged to team up with the NBA and Bill Simmons for this unique presentation."
The Warriors and the Cavaliers are meeting in the finals for the fourth year in a row after beating the Houston Rockets and the Boston Celtics respectively.