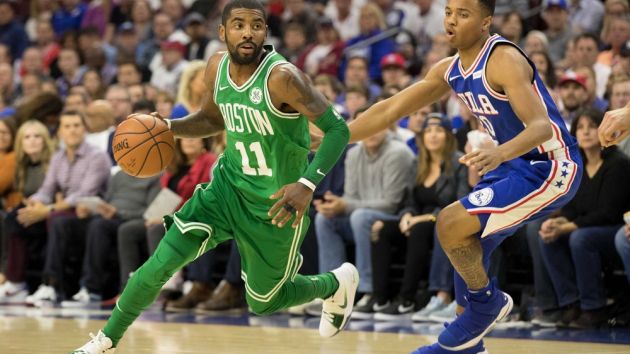 The National Basketball Association (NBA) has expanded its partnership with Müller.
The dairy products brand will launch two on-pack NBA promotions on its Müller Rice and Frijj products in the build-up to the 2018 NBA London game, which will feature the Philadelphia 76ers and Boston Celtics at the O2 Arena on 11th January. In return, the company will benefit from courtside signage and concourse sampling during the match.
The initiative will give fans in the UK the opportunity to win a trip to New York City for themselves and three guests to watch a regular season NBA game. Müller will also create an NBA-themed multimedia campaign that will run in the lead-up to the fixture in London.
"The NBA is delighted to expand our partnership with Müller Rice ahead of our annual regular season game in London," said Marc Armstrong, NBA EMEA's vice president of global marketing partnerships and emerging markets. "Müller Rice has been a fantastic partner in recent seasons, and we look forward to working together on this extended range of promotions with both Müller Rice and Frijj, as well as activities to engage NBA fans and grow the game of basketball in the UK and Ireland."
"Müller is incredibly proud to support Britain's love of sport, and we're delighted to be taking our partnership with the NBA to another level," said Michael Inpong, Müller's chief marketing officer. "Long-term partnerships with sport will help us to empower consumers to make active and healthy lifestyle choices, and it's a pleasure to work with one of the most recognisable and exciting sports brands in the world."
The fixture between the 76ers and the Celtics will be the eighth NBA regular season game staged in London. Last year's fixture saw the Denver Nuggets defeat the Indiana Pacers 140-112.