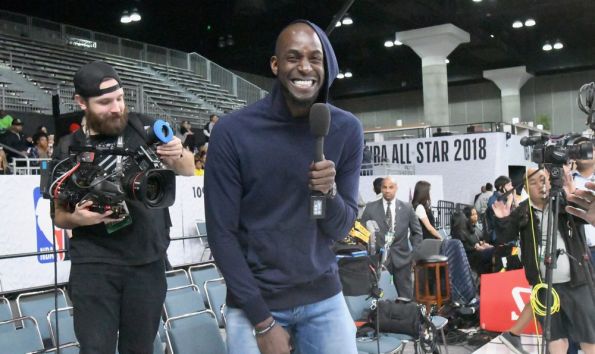 NBA Digital, the National Basketball Association's (NBA) portfolio of digital assets jointly managed by the league and US broadcaster Turner Sports, has debuted a new series exclusively for Facebook Watch in the build-up to the 2018 NBA draft.
Next Up follows retired NBA star Kevin Garnett as he mentors Mohamed Bamba and Jaren Jackson Jr, two of the top prospects in this year's draft, which takes place on 21st June at the Barclays Center in Brooklyn.
The initial two-episode run, which comes under the Players Only Films banner, gives fans an exclusive look at one-on-one training sessions and conversations between the 15-time NBA All Star and the two prospects.
In addition, the show will include a draft night reunion between Garnett and the players, as well as interviews during the NBA Summer League as Jackson and Bamba begin their professional careers.
Garnett, who retired in 2016, was himself drafted fifth pick overall in the 1995 NBA draft by the Minnesota Timberwolves, when he became the first player to be snapped up straight out of high school since 1975.