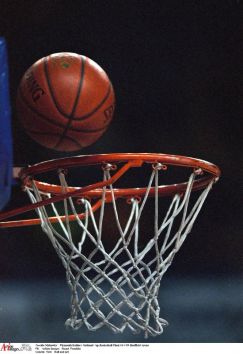 The National Basketball Association (NBA) and the National Basketball Players Association (NBPA) have confirmed seven sponsors for the NBA Africa Game 2017, an exhibition basketball game played between representative teams from Africa and a the rest of the world.
Sub-Saharan broadcaster Kwesé Sports, automotive manufacturer Ford Motor Company of Southern Africa, South African beer brand Castle Lite, American multinational conglomerate General Electric, Solektra International, hotel chain Marriott International and South African radio station 947 are the official partners of the 5th August fixture. The NBA Africa Game 2017 will take place at the Dome in Northriding, Johannesburg following the 15th edition of Basketball without Borders (BWB) Africa.
The match is played in support of the United Nations Children's Fund (UNICEF), the Nelson Mandela Foundation and SOS Children's Villages South Africa (SOSCVSA).
Amadou Gallo Fall, NBA vice president and managing director for Africa, said: "These likeminded partners also share our mission to improve the lives of young people and will work with us to amplify the impact of the game of basketball throughout Africa."